Elon Musk-run Starlink has announced to start of a whole new global roaming satellite internet connection at a cost of around $200 every month. This comes in addition to the previous standard kit of Starlink that costs $599.
In order to offer connection in every area of the world, the globalising roaming broadband service will make use of the inter-satellite connections (space lasers) provided by Starlink.
In a message that was distributed to the individuals who use the service, the firm notified them that they were "asked to test Starlink Global Roaming service," which "allows your Starlink to join from practically wherever on land in the world."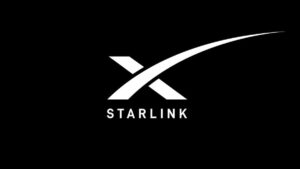 Starlink, Elon Musk's affordably priced satellite internet connection that he controls, has surpassed the milestone of one million paying users.
As a result that this being a brand of modern tech, the firm has indicated that you should assume Starlink's normal high-speed and low-latency services to be combined with short periods of poor connections or no connectivity at all.
The entity that falls under the umbrella of SpaceX has claimed that "however this will improve dramatically over time."
Nevertheless, it is uncertain how Starlink would be allowed to provide roaming internet service in all regions of the world considering that a number of nations, like India, have not yet granted their authorization for it.
According to the statement given by the firm, consumers have up to a month to return their equipment and receive a full refund if they are unhappy with the international roaming service.
As stated by the firm, "Service can be paused or cancelled at any time." Starlink, an internet satellite service, is scheduled to be launched in South Korea by SpaceX, which is run by Elon Musk.
At this time, payment for global roaming is only available in US dollars. "If you are based outside of the U.S., you will also be responsible for acting as the Importer of Record for the Starlink Kit, which may include the payment of customs duties and import taxes, if required," said the company.
Your position on the home service waiting list will not be influenced in any way by your participation in international roaming. At the present, home users who desire the Versatility add-on should pay an extra $25 per month in addition to the $110 monthly subscription.