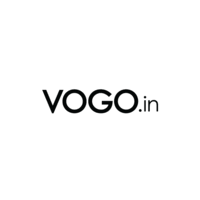 14 August 2018, India:
Dockless Scooter Rental Startup Vogo has raised an undisclosed amount in Series A round of funding. The funding round was led by ANI Technologies (Ola), and Hero MotoCorp Chairman Pawan Munjal.
Stellaris Venture Partners, Matrix Partners India,  Aprameya Radhakrishna (Founder, TaxiForSure), Rajesh Yabaji (Founder, Blackbuck) and Mayank Bidawatka (Founder, Goodbox) also participated in the funding round.
"Vogo was founded with a vision to revolutionise the existing transportation ecosystem in India, with a locally relevant solution that's apt for a quick, inexpensive movement. Our goal is to make a Vogo scooter available in every nook and corner of the country that's plagued with issues like traffic congestion, pollution and growing population. We've been working with the authorities since the launch of our operations late last year, to make this a reality in a vast majority of areas in Bengaluru and Hyderabad, and the response has been quite overwhelming," said Anand Ayyadurai, Founder and CEO, Vogo.
Anand Ayyadurai added, "Success of our Series A funding round signals the trust and confidence our investors have in our vision. We see this partnership with Ola as a great strategic fit, and aim to leverage their products, technology and operations infrastructure, to better suit our customers' needs."
"Mobility as an ecosystem in India provides immense opportunity to innovators to solve hyperlocal problems using technology and make everyday transportation convenient and affordable. As the country's leading mobility platform, we are proud to have played a transformational role in building a robust and holistic transportation ecosystem at scale for millions of Indians," said Sandeep Divakaran, Vice President, Ola.
Sandeep Divakaran added, "Vogo, a young innovator in the space is adding an effective layer to the first and last mile connectivity needs with its self-drive scooters. Their offering resonates with our vision and we are thrilled to be a part of their journey of providing smart and pocket-friendly transportation."
"Short haul and last mile commuting is an unsolved problem in mass transportation in India. We believe Vogo can both increase the reach of public transport, as well as provide an affordable alternative for areas not yet serviced by it," said Ritesh Banglani, Partner, Stellaris Venture Partners.
"The rise in urban congestion requires a transformation in the way India commutes. Vogo's localized approach of creating a scooter sharing network through an automated, convenient and cost effective model represents one such transformation. We are privileged to partner with Vogo on this journey, and look forward to working closely with them," said Tarun Davda, Managing Director at Matrix India.
Vogo was founded by Anand Ayyadurai, Padmanabhan Balakrishnan and Sanchit Mittal in 2016. It is a dockless scooter rental company which lets customers rent scooters for short one way trips. It's VOGO box is attached to each scooter and lets customers access the key without any human intervention and start riding. Currently it is available at limited pick up and drop off points across Bangalore and Hyderabad.
(Image – Vogo)
Comments
comments