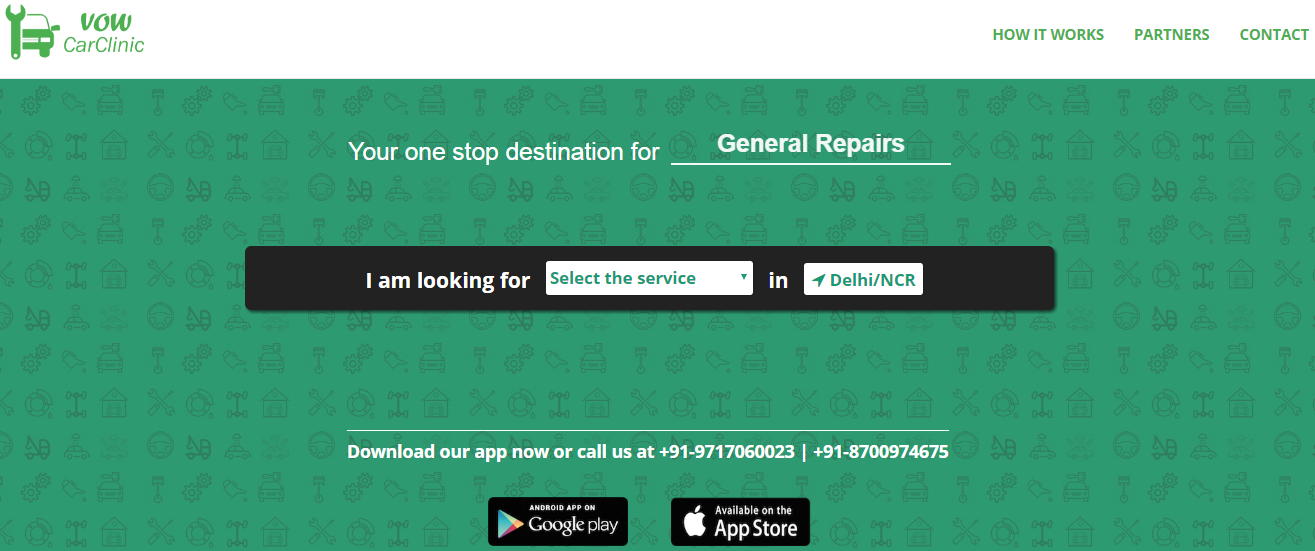 03 January 2016, India:
Gurgaon-based VOW CarClinic has announced an undisclosed amount of funding from Vishal Malik, CEO at Gemini Solutions and other IIT-D alumni as per reports by TechCircle.
Founded in 2016 by Harmeet Hora and his junior Abhishek Menon from IIM Indore, VOW CarClinic is a differentiated marketplace for" "end-to-end car servicing/repair needs in the O2O (offline-to-online) consumer space and currently serves" "all over Delhi NCR through its website as well as mobile platforms. In a nutshell, VOW CarClinic envisages to be the OYO counterpart budget" "brand within multi-billion dollar car servicing and automotive aftermarket space in India.
Post a phenomenal customer response on its service platform and successful execution in Gurgaon, VOW CarClinic has scaled up their operations to 4 more cities in NCR (Delhi, Noida, Ghaziabad and Faridabad) and have witnessed 10x fold increase in their revenues. Currently, they are clocking revenue run-rate of Rs. 15 lakh per month and are now planning to expand their operations in other major cities including Mumbai, Pune, Bangalore, Hyderabad and Chennai. The team is in talks with few top VCs to close pre Series-A round to fund their expansion plans, the current round was originally closed in August 2016.
Also read-
Comments
comments