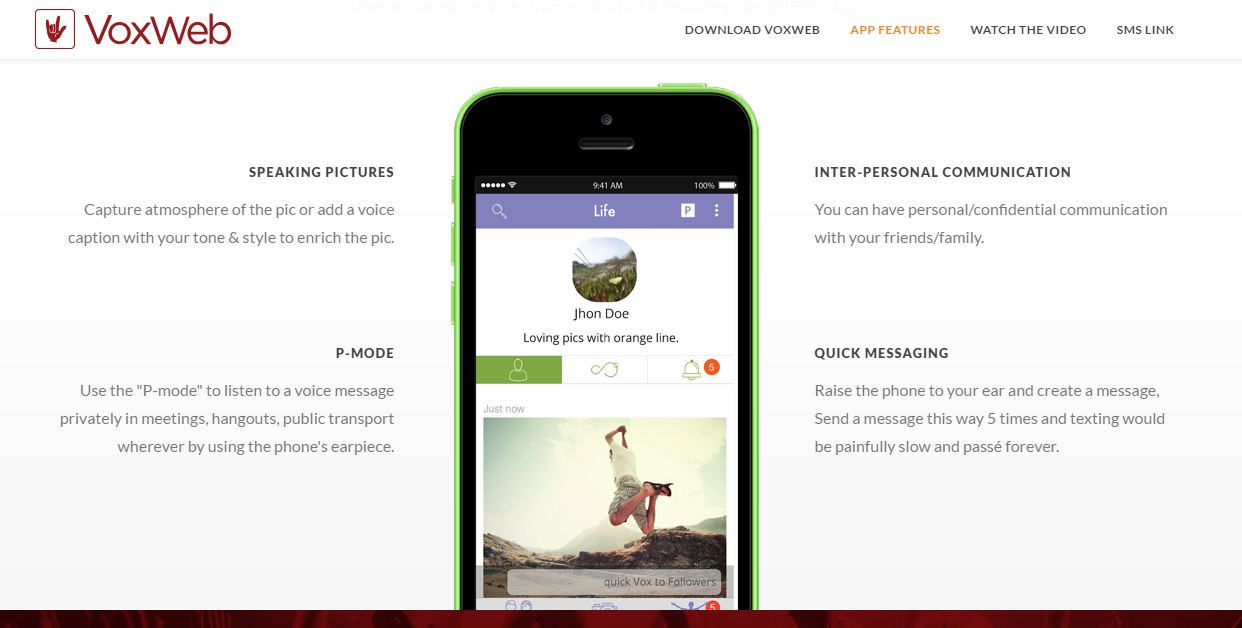 23 June 2017, India:
Mumbai-based social network startup VoxWeb has raised $1 million in its latest round of funding from an unnamed investor as per the report by ET.
VoxWeb helps individuals to discover and meet like-minded people through curated experiences, data analytics, experiences and algorithms. It was founded in June 2014 by IIT Kanpur alumnus Yash Mishra, who had worked as an analyst with JP Morgan.
"With its unique voice-augmented photo technology, the company is focussed on designing and developing refreshingly new products to add a new dimension to social media consumption around the world. We believe the new round of funding will further hasten scaling up up of operations," said Mishra.
The app-based networking platform plans to utilize fresh funds to strengthen its backend technology infrastructure, besides adding innovative and engaging front-end features.
VoxWeb has also begun working with various government ministries. It partnered with the Ministry of Ayush for the International Yoga Day, which was held on earlier this week.
"Many politicians and celebrities have approached VoxWeb to get onboard, as an 11-second speaking pic or a 'Voxie,' is a highly effective and engaging way to reach out to young followers and social media audience," Mishra said. Source- ET
Also read- After WannaCry, 'Xavier Android Malware' is Stealing, Leaking Your Info