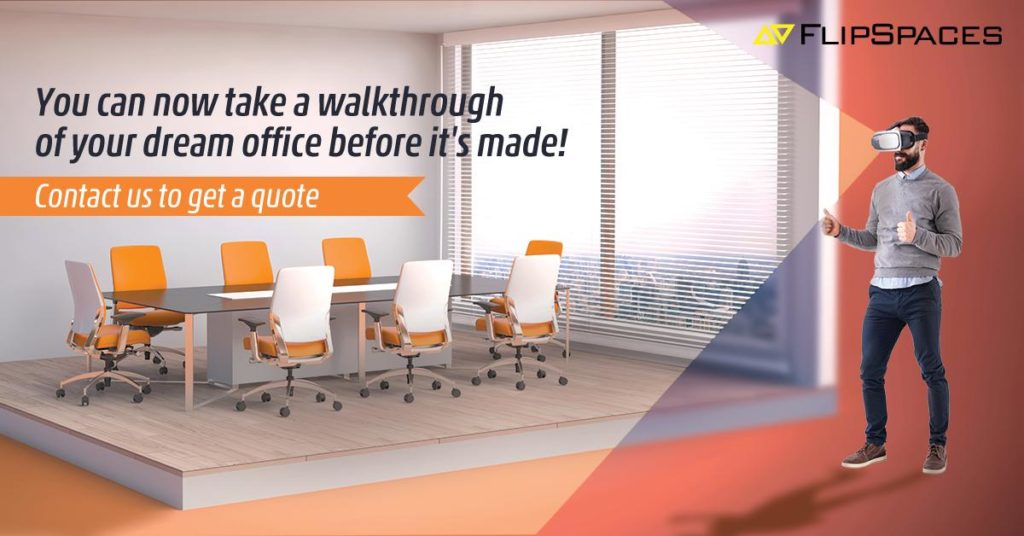 Mumbai-based Virtual Reality-enabled interior designing startup Flipspaces has now secured $3.5 million from Carpediem Capital.
This is the first institutional funding received by the startup and it is reportedly planning to deploy the new funds to enhance its technology, expand its services in several cities and increase its product database from the organized and unorganized suppliers.
Founded by Ankur Muchhal, Prafful Sahu, Ritesh Ranjan, Vikash Anand, and Mrinal Sharma in the year 2015, the startup is basically Virtual Reality-focused interior design platform. It allows customers to experience their space design interactively while making changes to the design in real-time.
The main target audience of the Business to Business (B2B)-focused startup are restaurants, offices, financial firms, hotels, and educational institutions.
With the help of a specialized VR application called Vizwalk, Flipspaces carries out design visualization, where a user can walk through the entire model and get a real life-like experience of how the space will look after the completion of the work.
The firm, as of now, has executed projects for more than 1.5 million square feet of commercial spaces for a large number of clients including well-known enterprises like Radio Mirchi, Bosh, Regus, Coverfox, Razorpay, Quantifi, and No broker.
Talking about the investment, Hithendra Ramachandran, Managing Director of Carpediem Capital, said, "We see great opportunity in the commercial interior design and build a market in India. Currently, less than 20% of the market is serviced by organised entities, and about 80% is serviced by local unorganized contractors. This gap allows an opportunity to create a model of scale backed by technology-enabled design and execution."
Picture Credits: Flipspaces