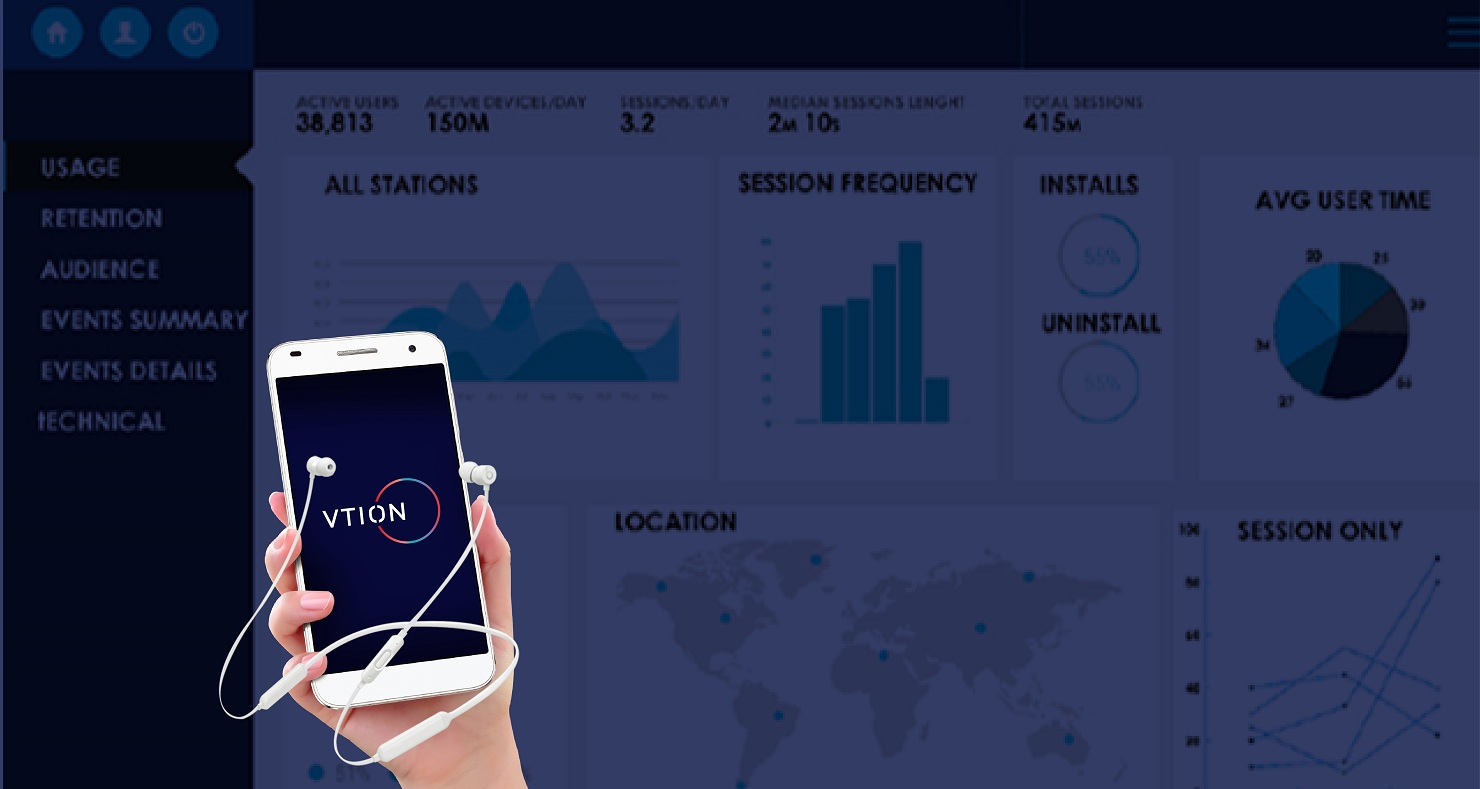 23 July 2018, India:
SaaS startup VTION has raised $280,00 through AngelList India. Angel investors including Rahul Khanna of Trifecta Capital, Rajeev Arora of Paramount Wheels and former CEO of Electrolux Ram Ramsundar participated in the funding round. Angels from Stockholm, Dubai, and the US also participated in the funding round.
The startup will use the fresh capital for expanding its product line in India, recruitment, patent applications in select countries, and taking the product roadmap into adjacent digital areas.
Prakhar Agarwal, Investments Lead, AngelList India. said, "Manoj is a great example of a domain expert who has leveraged his global network to solve a grave problem in the radio and audio media analytics space. I'm really excited to have led the Syndicate from AngelList and to be a part of the early growth story of VTION."
Manoj Dawane, Chief Executive Officer and Founder, VTION said, "Broadcast radio and audio streaming are growing leaps and bounds in India. Both verticals are based on advertising revenue as primary contributor as of now. Hence, there is a need to get fair estimates of audiences and listenership, such that advertisers can target their media plans and broadcasters can have sharper programming insights."
Manoj Dawane added, "Measurement methods used for audience measurement of radio programmes use conventional methods of research like recall-based diaries. Usage of audio streams coming from music streaming apps are not currently measured by a third-party and are largely focused on downloads, MAU and DAU. VTION has a patent pending technology that can address these challenges for measuring audiences on radio and audio."
VTION was founded by  Manoj Dawane and with Rajshree Dave in 2016. It is a media technology innovation firm aiming to solve key problems in the media based ecosystem, focussing on measurement technologies and analytics.
The startup's current focus is media consumption measurement techniques and advertising marketplace for broadcast radio that brings together various stakeholders of the ecosystem. To deploy these innovative products meaningfully, VTION has chosen Tier 2 and Tier 3 markets in India in addition to the leading metropolises, where the foreseeable growth story of the country is being authored.
(Image – VTION)