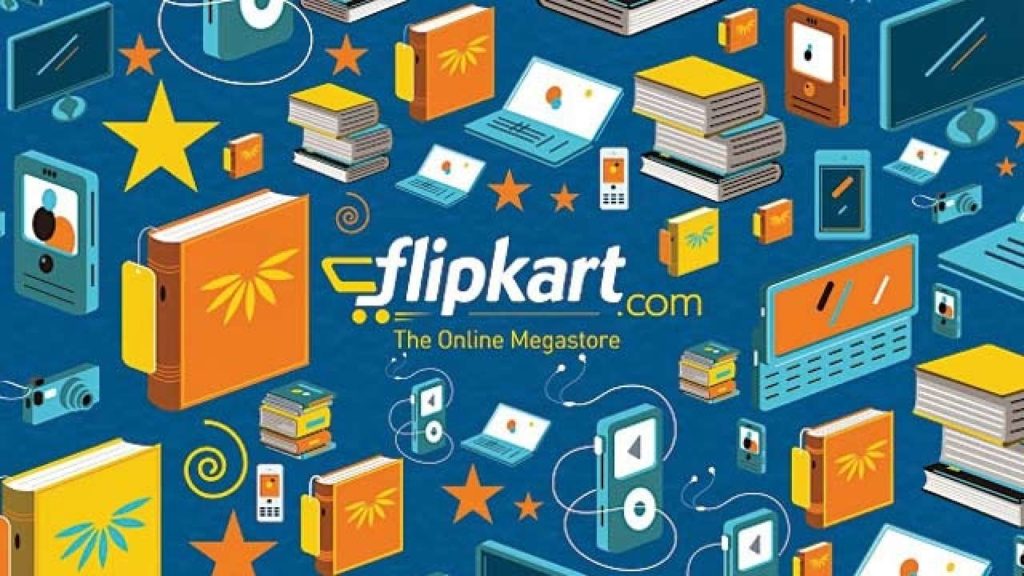 Flipkart is the first the e-commerce platform founded in India. The story of this company is one filled with many risks, but with even bigger payoffs. Today, it serves as a reliable online shopping arena and has become a go-to household solution. Here's how it became one of the biggest players in the Indian market.
The Beginning:
Flipkart was initiated by two software engineers – Sachin Bansal and Binny Bansal. Incidentally, both of them were working for American e-commerce giant Amazon, when the idea struck to build something similar in India. Thus in 2007, both the Bansals, who are in fact not related, decided to begin by selling books online.
From 2007 up until today, the company's graph has only been scaling upwards. They have now expanded to other areas like electronics, fashion, beauty, and have turned from a small online bookstore to a giant commercial platform. So much so, that they have now become Amazon's biggest competitor in India.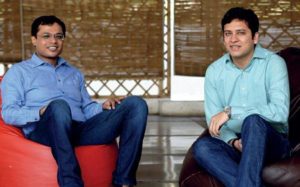 Funding:
One of the main reasons Flipkart is the poster-company for Indian startups is because it received funding at crucial points in time.
The company initially began with INR 4 lakh as funding capital in 2007. In 2009, Accel India, a venture capital firm pitched in with USD 1 million, and Tiger Global Management came in with USD 10 million. The company's evaluation hit an impressive USD 50 million in its first two years.
By 2011, Tiger Global raised another 20 million and the Flipkart's valuation hit USD 1 billion. In 2012, Flipkart officially became a unicorn startup. At this point, South African Tech company Nasper led a funding round by pitching in USD 150 million.
In 2013, by adding existing investors and additional ones like Morgan Stanley, Sofina, Vulcan Capital and Dragoneer, the company raised USD 360 million.
By 2014, DST Global came in with an investment of 210 million. But the highlight of this year was when the company made history by receiving a total fund of USD 1 billion from existing and new backers. This shot up the evaluation of the company to USD 7 billion dollars. However, they were not done for the year. Hedge funds like Greenoaks, Steadview Capital raised another USD 700 million and the evaluation raised again to USD 11 billion.
The valuation of Flipkart continued to increase steadily in 2015 to USD 15.5 billion when in a funding round another USD 700 million was raised.
2016 was when the startup mogul hit a rut. Flipkart was marked down for the first time ever by Morgan Stanley and their valuation stood at USD 11 billion and the markdown kept continuing. By the end, they were a mere USD 5.6 billion .
2017 became a year of bouncing back for Flipkart when one of the biggest private funding ventures took place. SoftBank Vision invested a whopping USD 2.5 billion into the company. Flipkart also raised another USD 1.4 billion in funding from eBay, China's Tencent, and Microsoft. This scaled up the total evaluation to USD 7-8 billion.
2018 was a big year as Walmart played a big card in their merger with Flipkart. According to reports, the American retailer confirmed its largest investment yet into Flipkart. It will pour in a whopping USD 16 billion into the company for a 77% share in the online retailer.
Traction:
Flipkart grew year by year not only through its major funding deals but also through strategic acquisitions.
A major trigger for a lot of Flipkart's takeovers was the entry of Amazon in the Indian market. Amongst the many companies it has taken over, some are- Myntra, LetsBuy, and Jabong.com. eBay India would also be Flipkart's subsidiary.
The unicorn has also made multiple collateral deals with other companies like Asus, Motorola, Swiggy, and Walmart to venture into markets (like food-delivery and groceries) that it seeks to grow in.
Flipkart has also introduced in-house branches like DigFLip, Citron, SmartBuy, and MarQ, which tackle areas like smartphones, electronic accessories, and large appliances.
Here are the founders talking about the companies they have built an alliance with:
[youtube https://www.youtube.com/watch?v=ye2LLhZdHLM&w=560&h=315]
The Ups:
Flipkart has a multitude of reasons contributing to its mammoth success and one of them is its creative strategies towards building their product friendly towards the Indian market.
The "Cash on Delivery" option was first started by Flipkart because of India's lack of digital banking infrastructure. Along with this, it also introduced a 30-day return option- a first in the Indian e-commerce market.  This not only helped increase sales but also made room for the Indian consumer to get comfortable with online ordering.
Another issue was to properly put in place an efficient supply chain management system. Thus instead of outsourcing these duties, Flipkart put into place its own supply chain system to deliver on time.
Flipkart, in 2016, also became the first Indian mobile app to cross 50 million users. It also crossed 100 million customers in the same period.
Flipkaer's creativead campaigns featuring children became one of the quirky signatures of the brand. Children discussing shopping issues like adults offered equal parts of interest and hilarity to its advertisements and became wildly successful.
[youtube https://www.youtube.com/watch?v=y116JJ12c74&w=854&h=480]
The Controversies:
Flipkart has had its fair share of controversies because it has been in the limelight from its early days.
A Bengaluru-based businessman accused the founders, Sachin and Binny Bansal, of committing a fraud worth INR 9.6 Cr. He claimed that the company had not cleared a bill for the laptops he supplied to them. This complaint came at a turbulent time as the company's ex-COO had just 4 months ago filed a lawsuit for wrongful termination. Flipkart's spokesperson claimed the latter instance as a baseless accusation.
A big set back also came in terms of acquisitions when Flipkart was on the verge of merging with Snapdeal by acquiring them for USD 950 million. The merger, however, fell through at the 11th hour because of a termination from Snapdeal's founders' end. The potential merger ended with an ugly boardroom showdown.
Lastly, in the December of 2017, shoe brand Skechers filed a complaint against Flipkart for selling counterfeit shoes bearing their brand name. This was a part of the shoes brand's mission to overhaul any counterfeit products selling in their name.
Where Is It Now?
Flipkart is currently not where people expected it to be a few years ago. A few setbacks have come along the way but the company is finally finding its ground again. The Indian start-up ecosystem is a volatile space to be in and thus for a company to survive such blows is still an act worth appreciating. Flipkart has been a story of risks, adaptation, invention, and growth and hopefully, it continues being so.