After a multi-day losing run last week, US markets surged on Monday, regaining lost territory.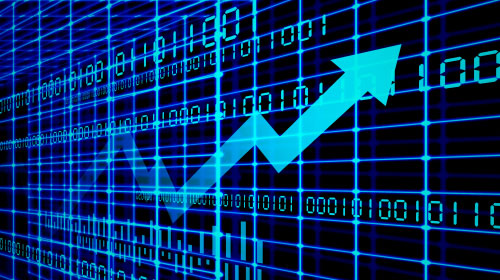 On Monday, June 21, 2021, the US stock market made a tremendous comeback. The Dow Jones Industrial Average index rose 586.89 points, or 1.76 percent, to 33,877 at the conclusion of trading. At 4,225, the S&P 500 index was down 58.34 points, or 1.4 percent. The Nasdaq Composite Index, which is heavily weighted in technology, rose 111.10 points, or 0.79 percent, to 14,141.
The Dow ended a five-day losing run, its biggest since January, while the S&P 500 began a four-day losing streak, its longest since February. The S&P 500 had its best day in nearly five weeks.
Energy (up 4.3 %) was the biggest gainer among the 11 S&P 500 sectors, followed by financials (up 2.35 %), materials (up 2.1 %), real estate (up 1.9 %), healthcare (up 1.3 %), information technology (up 1.1 %), and consumer staples (up 1.1 %).
Why?
The stock market in the United States rose on Monday, recouping some of the severe losses caused by the Federal Reserve's policy change. Concerns over the prospects for monetary policy fueled this week's sell-off, which occurred after the Federal Reserve's latest estimates called for two interest rate rises in 2023. The comments of St Louis Fed president James Bullard, who stated that interest rates may rise next year due to inflation risks, shook traders' nerves.
His tone was harsher than that of other Fed officials, who predicted that borrowing prices would rise in 2023.
Greater interest rates are viewed as negative for equities, especially if they are backed by a better economy, because they would mean higher borrowing costs for firms.
Best performing stocks
The market's top performers on the day were energy companies, which rose significantly in tandem with the price of crude oil. West Texas Intermediate crude was trading at $73.56 a barrel, up 2.7 percent. Brent crude, the international benchmark for oil, increased by 2% to $74.93 a barrel. Devon Energy increased by nearly 7%, while Occidental Petroleum increased by 5.4 percent.
Banking stocks saw significant gains as well. Banks such as JPMorgan Chase, Bank of America, and Goldman Sachs have recovered.
Moderna Inc rose after it was reported that the pharmaceutical is building two new production lines to a COVID-19 vaccine manufacturing factory in order to prepare for the creation of more booster doses.
Meanwhile, bitcoin fell more than 7% to $32,500 as China's assault on cryptocurrency mining continued.
Comments
comments