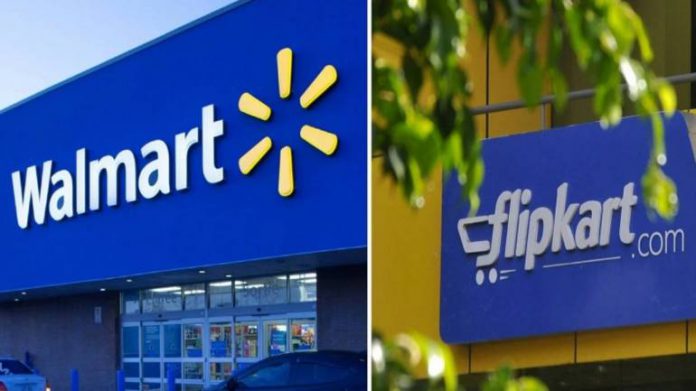 A few days after receiving the green signal from the Competition Commission of India (CCI), the US-based Walmart said that it had completed its $16 billion deal of buying India's largest e-commerce platform firm, Flipkart.
In a press statement, Walmart said that the Flipkart's existing management led by CEO Kalyan Krishnamurthy would continue to head the business. Some of the current investors which include the Tiger Global Management and Tencent Holding would remain the holders on the Flipkart board, Walmart said.
Earlier this year, the CCI approved the Flipkart-Walmart deal even after protests from some of the traders across the country over the fear that the deal would throw out many small retailers from the business.
"Walmart and Flipkart will achieve more together than each of us could accomplish separately to contribute to the economic growth of India, creating a strong local business powered by Walmart," said Judith McKenna, president, and CEO, Walmart International. "Our investment will benefit India by providing quality, affordable goods for customers while creating new skilled jobs and opportunities for suppliers. As a company, we are transforming globally to make life even easier for customers and we are delighted to learn from, contribute to, and work with Flipkart to grow in India, one of the fastest-growing and most attractive retail markets in the world."
In the month of May, Walmart said it would acquire 77% stakes in Flipkart for $16 billion, which will value India as one of the most valuable consumer internet startups at $21 billion.
"We are poised and ready to deliver the full value of this partnership for India," said Binny Bansal, Flipkart's co-founder, and group CEO. "By combining Walmart's omnichannel retail expertise, supply-chain knowledge, and financial strength with Flipkart's talent, technology, and local insights, we are confident that together we can drive the next wave of retail in India."
The competition will now intensify between the Amazon and Walmart-Flipkart in the Indian market.
Picture Credits: IndiaTV
Comments
comments