In his annual letter to Berkshire Hathaway shareholders, billionaire investor Warren Buffett expressed his unwavering confidence in the U.S. economy and his company's future.
He encouraged investors to focus on the big picture over the long term, rather than getting bogged down by short-term factors such as inflation and stock price fluctuations.
Despite acknowledging the challenges that America faces, Buffett urged Americans to remain optimistic about the country's future and not give in to "self-criticism and self-doubt." He credited America's dynamism for benefiting Berkshire Hathaway during his 58-year tenure as CEO and expressed his confidence that the country's propelling force will continue to drive the company's success after he steps down.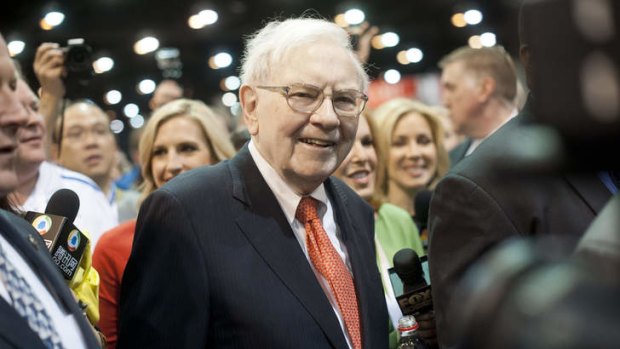 Buffett asserted that he has never seen a time when it made sense to bet against America, and he does not expect that to change in the future.
Berkshire Hathaway, the conglomerate led by billionaire investor Warren Buffett, repurchased $7.9 billion of its own stock in 2022, indicating that the company believed it was undervalued. In his annual letter to Berkshire shareholders, Buffett defended buybacks, which have come under scrutiny from politicians in Washington.
Annual letter to Berkshire Hathaway shareholders
The letter was accompanied by Berkshire's year-end results, which showed a record $30.8 billion operating profit. Buffett characterized 2022 as a "good year" for Berkshire, with many of its strongest businesses remaining resilient in the face of challenges such as inflation, rising interest rates, and supply chain disruptions.
While the company posted a $22.8 billion annual net loss, compared to an $89.8 billion gain in 2021, Buffett downplayed the significance of this metric, noting that it was volatile and affected by accounting rules.
Berkshire Hathaway owns numerous operating businesses, including Geico car insurance, BNSF railroad, and popular consumer brands like Dairy Queen, Duracell, and Fruit of the Loom. The company employs over 382,000 people.
In his annual letter to Berkshire Hathaway shareholders, billionaire investor Warren Buffett expressed his confidence in the US economy and his company, despite a difficult market environment in 2022 due to inflation and other factors.
He urged investors to take a long-term view and not be distracted by short-term market conditions. Despite Berkshire's strong operating profits of $30.8 billion, it recorded an annual net loss of $22.8 billion due to a decline in stock prices. Buffett downplayed the importance of these net results, which are subject to volatility and accounting rules.
Buffett also defended buybacks and criticized those who argue they are harmful to shareholders or the country. He indirectly criticized President Biden's proposal to quadruple a 1% tax on corporate stock buybacks, calling those who support the idea "either an economic illiterate or a silver-tongued demagogue."
Buffett also reiterated his affection for his friend and business partner Charlie Munger, and credited him with making him think and laugh.