As the days pass by, the chances of a government shutdown in the United States are growing. Lawmakers have not yet reached an agreement to extend funding beyond the critical deadline at the end of this month. If this happens, it can cause disruptions in government services and affect thousands of federal workers. In this article, we'll explain what a government shutdown is, why it might happen, and how it could impact the country.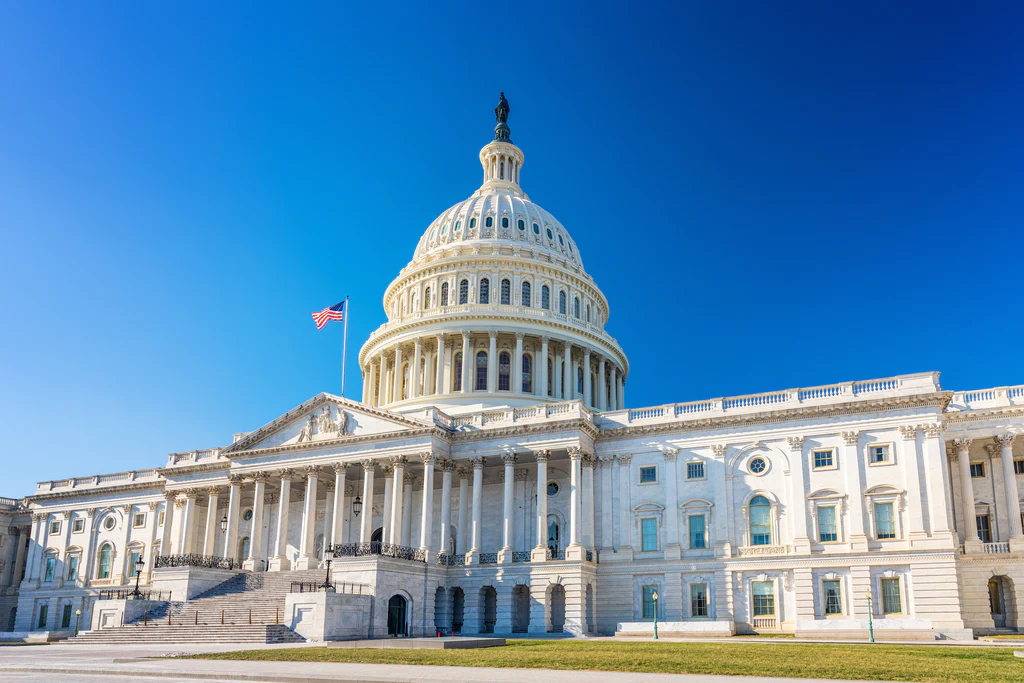 Why is the US Government Headed for a Shutdown?
The US government is currently facing a significant divide between the House and Senate, making it challenging to reach a consensus on full-year spending legislation. Some conservative members of the House are advocating for deep spending cuts and controversial policy additions. However, these proposals have been rejected by both Democrats and some Republicans.
As the funding deadline approaches, top lawmakers from both parties are considering a short-term funding extension known as a "continuing resolution" or CR. These short-term measures are often used to prevent a shutdown and buy more time to reach a full-year funding agreement. However, it remains uncertain whether Congress will achieve enough consensus to pass a short-term funding bill before the end of the month. House conservatives are opposing the idea of a stopgap bill and have threatened to vote against it while insisting on policy concessions that are unlikely to pass in the Senate.
When Would a Shutdown Begin and How Long Could It Last?
Government funding is set to expire on October 1, which marks the start of the federal fiscal year. If Congress fails to pass a funding plan that the president signs into law by this date, a shutdown will officially begin at 12:01 a.m.
Understanding a Government Shutdown
A government shutdown occurs when Congress fails to pass funding legislation that the president can sign into law. Ideally, lawmakers should pass 12 separate spending bills to fund various government agencies, but this process can be time-consuming. When they can't agree, they resort to temporary extensions, or CRs, to keep the government running.
During a shutdown, federal agencies must stop all non-essential work, and employees will not receive their paychecks for the duration of the shutdown. However, employees classified as "essential," such as air traffic controllers and law enforcement officers, must continue reporting to work. According to a 2019 law, these essential workers are entitled to backpay once the funding issue is resolved.
Impacts of a Government Shutdown
If a government shutdown occurs, many government operations will come to a halt, but essential services will continue. Here's how it could affect various aspects of the country:
Military Personnel: The approximately two million military personnel in the United States will remain on duty. However, around half of the Pentagon's 800,000 civilian employees may be furloughed.
Health: The Centers for Disease Control and Prevention (CDC) will monitor disease outbreaks, but other public health activities may be affected as more than half of the agency's workers may be furloughed.
Law Enforcement: Law enforcement agencies such as the FBI, DEA, and federal law enforcement will continue their operations, along with prison staff. Criminal prosecutions, including cases involving former President Donald Trump, will proceed.
Border Control and Immigration: Border Patrol, immigration enforcement agents, and customs officers will continue working. Consumer-protection workers at the Federal Trade Commission will be furloughed.
Federal Courts: Federal courts are expected to operate until October 13, with the Supreme Court also continuing its work. Air traffic control workers and airport security screeners will remain on the job.
Science and Research: Many staff members at agencies like the National Institutes of Health, the National Science Foundation, and the National Oceanographic and Atmospheric Administration may face furloughs. NASA will continue supporting the International Space Station but may furlough a significant portion of its workforce.
A government shutdown in the United States, while not yet certain, could disrupt various government operations and impact federal workers. Essential services will continue, but many non-essential functions may come to a halt. It's crucial for lawmakers to reach an agreement to prevent such a scenario and ensure the smooth functioning of the government.