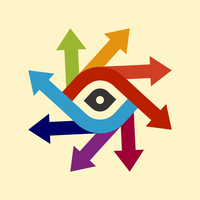 30 August 2018, India:
Early-stage venture capital firm Prime Venture Partners has invested $1 million in logistics startup WheelsEye.
The startup will use the fresh capital to refine its product, which is still in early-stages of development.
Anshul Mimani, Co-Founder, WheelsEye said, "Logistics is a layered industry, with multiple stakeholders. In India the sector is plagued by many challenges, hence we see a huge opportunity for a technological transformation. Effective prioritization and application of data and technology is what the industry needs. We are passionate about solving these specific issues and are excited about the fund raise."
Ansul Mimani added, "We are happy to partner with Prime where apart from investment we are also getting mentorship from seasoned entrepreneurs. Their first principle approach helps us focus the in right direction."
Shripati Acharya, Managing Partner, Prime Venture Partners, said, "The Logistics sector in India is estimated to cross $200B by 2020. We feel that there is significant potential for technology to make logistics better and reduce wastage. Indian startups will have a number of opportunities to succeed in this sector, as it is not a 'winner takes it all' market. In Anshul and Manish, we found a passionate and committed founding team that is quick-learning and happy to take on large-scale complex problems, and we're excited to work with them in this endeavour."
The startup is building a Software-as-a-Service (SaaS) platform for the logistics industry to enable automation, lower overall cost, and boost efficiency.
WheelsEye was founded by Anshul Mimani and Manish Somani in 2017.
Prime Venture Partners was founded by
Amit Somani, Bala Parthasarathy, Sanjay Swamy, Shripati Acharya in 2011. It is an early-stage venture capital firm. It is focused on building disruptive product companies out of India, and addresses a much needed gap in the Indian startup ecosystem – by bringing a combination of first-hand entrepreneurial experience, operating expertise and meaningful capital.
(Image – WheelsEye)
Comments
comments