Online betting comes with a thrill of triumph or loss, which requires skill and luck to get going with the game. One needs to get a complete awareness of the outcome of this betting. The uncertainty and adventure associated with online gambling make it addictive. Gambling results are uncertain regarding money, but they also worsen one's mental health, personal relationships, and peace of mind. However, if you want to get rid of this addiction, there are several apps you can use to restrain online gambling.
With the advancement in technology, many apps have been developed to help a person fight against their addictions. Different apps work distinctly to block online gambling activities. We will confer some of these here: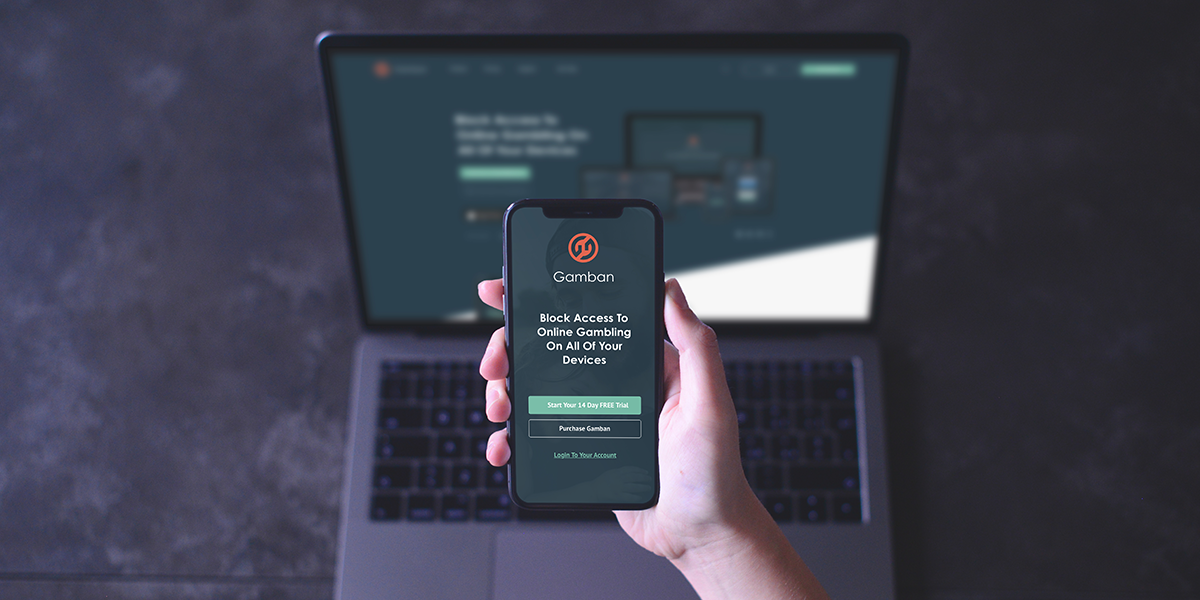 Bet Blocker
It's a free programme that protects you from internet gambling. The Bet Blocker app allows you to block over 14500 gambling websites. You cannot uninstall the tool or remove the limitation from your device after it has been activated. You can choose when you want the software to control you. Unless you reactivate the plugin after the stated period, it will not prevent gambling sites. The App's primary goal is to assist people who have a gambling problem, but it can also be used for other purposes. It contains parental controls that allow you to block specific websites and safeguard them with passwords. The software includes an extensive database of websites utilized for real-money betting to detect and filter out these sites instantly.
Compatibility:
The App is compatible with the following operating systems:
Windows

Linux

Android system

IOS

FIRE OS APP

APPGALLERY APP

MAC
Features of Bet Blocker:
Parental control:
Bet Blocker provides this function to parents concerned about the things their children can watch on the internet. It allows them to limit their children's access to dangerous sites. Although Bet Blocker's primary purpose is to assist problem gamblers in managing their gambling, it also functions as a tool for parents to control which websites their children have access to online. The system is simple to operate; you need to download the application and follow the setup instructions. You'll need to input the URLs of the sites you want to block, and once activated, the URLs you choose will be prohibited.
Self-exclusion:
You would be unable to access any gambling operator URLs from the database if you put up this system. To maintain utmost security, the software's database is updated weekly. To avoid relapses, this self-restriction cannot be lifted once it has been enabled. This feature guarantees that the gambler will not return to gambling in any way.
Gamban
It's an app created to assist you in refraining from gambling until your willpower fully supports you. Gamban has shown to be an effective anti-gambling program. The team, which has firsthand experience with problem-solving in addiction and self-exclusion, has created a platform that uses technology tools and human willpower to prevent access to gambling sites. However, you always have the option to opt for online gambling sites not on Gamban.
Features:
Gamban restricts access to almost 50,000 betting sites online. Some other features provided by it are:
It helps in fighting temptation and prevent relapses.

Aims to provide an improved quality of life and rebuilding relationships.

One of the primary aims of the product is to provide peace of mind to its customers.

Access to thousands of gambling sites can be blocked.

Several operating systems can be supported.

Technical support is available at all times.

Installation and usage are hassle-free.

Customized promotional codes are created.
Compatibility:
Gamban is compatible with these operating systems:
  Android

  Windows

  Mac

  IOS

  Apple devices

  Motorola devices

  HTC device

  Vodafone devices
Huawei, Sony, Samsung LG, and ZTE devices are also compatible with the application.
Subscription charges:
Gamban charges 2.49 Euros for a monthly subscription. With one subscription, it can be used on multiple devices. The bundle includes a 7-day free trial with access to Gamban resources and technical assistance. A yearly subscription is 24.99 Euros, which works out to 2.08 Euros per month. For bill payment, there are a variety of options.
The installation process differs slightly for different operating systems. To install Gamban on Windows, follow these steps:
Gamban can be installed on a computer with Windows 7 or later, so make sure you have these windows.

Download the Gamban window installer through their website.

Step-by-step instructions will be provided for the installation process.
For any trouble or technical queries, you may contact the support team.
MYGU
The abbreviation MYGU stands for Mobile Monitor Your Gambling & Urges. This free gambling banning programme keeps track of a person's gambling habits.
Your assistant is in charge of keeping track of your gambling habits. MYGU records when your desire to gamble is the strongest once you install it on your device. It can detect what causes compulsive gambling and the impulse to wager.
MYGU keeps track of whether you've recently received money and whether you intend to spend it on gambling. MYGU can also send you an alert or block you from using specific sports betting sites. Finally, when attempting to limit your online gaming, our anti-gambling programme records your emotions and mental state. While you're in gambling treatment, MYGU records everything you do on your phone. When you're ready to acknowledge you have a gambling problem, MYGU is your best buddy. The mobile anti-distraction software shows you how much money you've lost and the repercussions you've faced. In that sense, it's your best friend that you can count on.
MYGU is a free anti-gambling programme that protects you and keeps track of your gaming behavior. It has always been and will continue to be accessible to all players in need. MYGU is a free app that allows you to bet responsibly on any Samsung or Apple device.
MYGU proposes that you monitor or track your gambling tendencies if you seek to cut down or stop gambling. People who keep track of their gambling behavior are more successful at quitting or reducing their gambling.
Comments
comments