Days before, billionaire and the current CEO of Twitter, Elon Musk started a poll on the microblogging platform asking whether he should step down as the Chief Executive Officer.
The poll resulted in a majority voting a 'yes' to which he tweeted that he will step down only if he finds anyone foolish enough to take the job.
However, the main question is if Elon is really thinking about stepping down, who should or is capable of taking his place? Based on some previous reports and several sources, Elon would not step down so easily and he might not even search for a successor.
To think about what he said earlier, it is quite complicated whether he will completely overthrow his company to somebody else or just a fraction of it.
Previously, he stated that even if he steps down as the CEO, he will still run the software and servers team, which is basically the overall company.
It is still a matter of doubt if Musk will find a CEO but what's sure is if he happens to search for someone new, it will be only because it will be the most rational thing to do and not just because he informed Twitter investors.
Here are the names of some deserving profiles that can replace Elon Musk as the new CEO of the microblogging platform, Twitter.
Kevin Systrom, Instagram co-founder: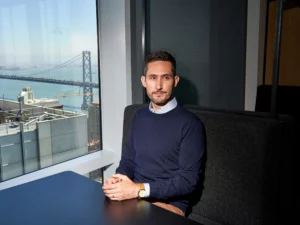 Pros: The co-founder and former CEO of Instagram is undoubtedly a top option in terms of qualifications and industry experience. He has not spoken much since he left Facebook and Instagram in 2018 due to disagreements with Mark Zuckerberg, however, he expressed an interest in the TikTok system of social media a year ago on Lex Fridman's podcast, which isolates in-feed suggestions from a user's social graph and Elon wants Twitter to concentrate on that as well.
Cons: He has previously earned a lot of money serving a founder/CEO with strong views, and it's possible that he doesn't really want to go through it again. Furthermore, he lacks the level of influence in the advertising business that Elon is likely to seek.
Jim Lanzone, CEO of Yahoo: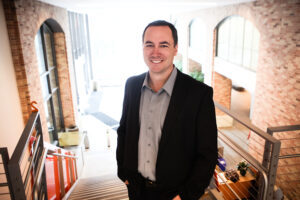 Pros: With the exception of his brief tenure as CEO of Tinder, Lanzone's expertise is primarily in advertising and media. He currently operates Yahoo, but he might depart if the appropriate opportunity comes up. He has the relationships in the marketing industry, the organizational skills Elon might utilize, and the disposition to come up with Musk's antics.
Cons: The first 'no to the deal' would be his desire to serve Musk and deal with Twitter's existing challenges.
Sheryl Sandberg, ex-Meta COO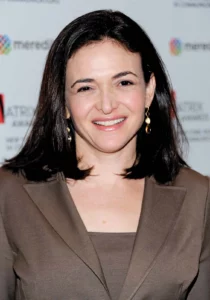 Pros: If Musk wishes to keep an engineer in his place, then Sheryl Sandberg, the former COO of Meta can be the topmost choice to take over Twitter.
She has what Twitter needs the most right now – reputation with several advertisers and many connections that can boost Twitter's revenue as the platform is currently running low in earnings.
Moreover, after leaving her last platform Mera she has become a free agent for which she can give her full-time dedication towards the platform and bring back the advertisers who boycotted the platform after Musk's takeover.
Cons: After leaving Meta, Sandberg became a family person and is enjoying her free days. Moreover, it is difficult to think of Elon choosing a Facebook person as he is not a fan of the Facebook platform.
Emmett Shear, co-founder and CEO of Twitch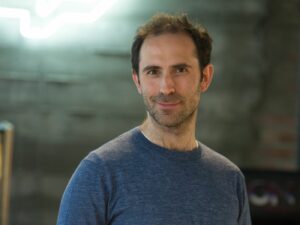 Pros: Emmett Shear may not fit in this category but thinking of his current position as the co-founder and head of Twitch, he can be a good choice as the new CEO.
Shear has sold a social media company to a tech giant and probably holds the experience that Elon needs to run Twitter and turn the platform into a video platform like Instagram for creators.
Cons: Although he is a good choice, he has not led any public company while Musk expects his company to bring into the public market in near future. Moreover, Shear's company has not been able to expand outside.
Vanessa Pappas, TikTok COO: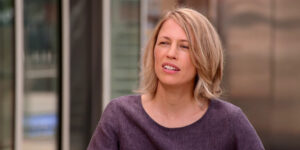 Pros: She seems to have the expertise Musk needs, having previously served as the COO of TikTok and most recently, helping to launch YouTube's initial artist programs. She might be preparing to quit TikTok or ByteDance in the year and, according to rumors received.
Despite its popularity, TikTok has not been without controversy, and many nations have prohibited the application. Several countries have expressed privacy issues, and some individuals have queried the site's content. Countries like India, Afghanistan, Pakistan, the United States, etc have banned the app.
Cons: She would not be the better match if Musk is primarily seeking for a person to lead brands in order to recognize Twitter because her attention has largely been on products and artists instead of brands and advertisements.
David Oliver Sacks, CEO of Yammer: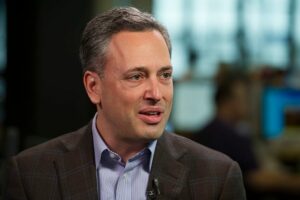 Pros: David Oliver Sacks is a South African-born American businessman, and investor in internet technology companies. He seems to have what Elon is seeking for e founded Craft Ventures in late 2017 and serves as the managing partner of the venture capital company. Sacks has served former position as Yammer's founder and CEO as well as PayPal's founding COO and product leader where Elon was one of the founders of the fintech firm. So he already served under Elon before.
Cons: As he previously worked in the firm where Elon was the founder, he knows how the responsibilities will be given to him by the CEO of Twitter. and not only that Elon himself will also know if he will be good for the role or not.
Sriram Krishna, An Investor: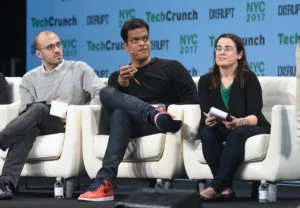 Pros: An investor from India who resides in the United States, Sriram Krishnan is a partner with the venture capital company Andreessen Horowitz. Atlys is a part of his investments, and he is on the boards of several businesses, like Hopin. He is also a good fit for the CEO of Twitter as he previously led the team At Microsoft, Twitter, Yahoo!, Facebook, and Snap.
In 2021, he received further popularity for conducting the Good Time Show Clubhouse (now YouTube) talk show alongside his wife, which also featured visits from Steve Balmer from his hot pool and Elon Musk, Mark Zuckerberg, and Virgil Abloh.
Cons: As he has no experience as a CEO and in other executive roles it could be a disadvantage for him. It is hard to agree that Musk will consider himself to be a CEO but there is no guarantee that he will not because Elon is a curious person and he has taken decisions people never expected.
Jason Calacanis, An American Entrepreneur: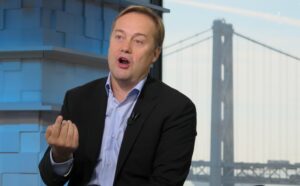 Pros: American Internet entrepreneur, podcaster, author, and angel investor Jason McCabe Calacanis. His initial business originated in New York during the dot-com boom. He founded Mahalo.com Incorporated which is a search engine like Google and Weblogs Inc. which is a blog network.
On Sunday night, Calacanis tweeted, "Who would like the most miserable job in tech AND media?! Who is insane enough to run Twitter?" Additionally, Calacanis polled his followers on Twitter regarding who should lead the company—Sacks or him individually or jointly—as well as whether another individual should. Most survey participants selected "other."
Cons: Calacanis is an early-stage investor who entered the internet industry as a writer during the dot-com boom and has supported well-known businesses like Uber and Robinhood. Being an early investor, he doesn't have the profound knowledge and experience to run a huge microblogging site like Twitter.
Jimmy Donaldson aka Mr Beast, Youtuber: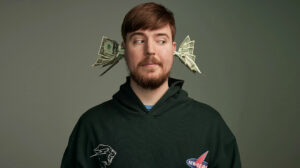 Pros: An American YouTuber named MrBeast, Jimmy Donaldson is recognised for creating a subgenre of pricey stunt-focused YouTube videos.
After Elon's poll, several users voted yes. Jimmy responded to the poll by asking if could take over the platform to which Elon replied, "It is not out of the question."
As a "first order of business," he tweeted. In the tweet, he wrote, "My first order of business, make it where creators actually want to post videos on Twitter and not just link to other platforms."
Elon Musk replied to the tweet and wrote, "Couldn't agree more."
Cons: The only con is that he has no experience in leading tech companies and that he may not be able to face the responsibilities that will come after being the CEO.
This list is never-ending as there are many potential influencers who may take up the role efficiently, helping Twitter to flourish like before. For many, it could be a challenge to take Twitter at this stage of rebuilding. However, it is still a question in mind whether Twitter needs a new CEO or if it is just Elon Musk running away from his responsibilities.