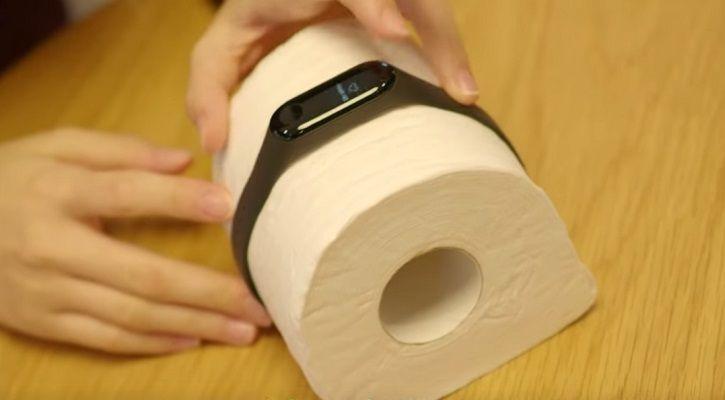 According to the Chinese news website reports, toilet paper is having a bit of a viral moment in China after the owners of fitness trackers found out that when attached to a roll of toilet paper, the Xiaomi Mi Band 3 would display a heart rate.
Some people also tested the fitness band on a few other cylindrical objects like cans, bottles, and appendages of stuffed animals and all of these showed the mysterious heart rate. The report stated that the mugs and banana provided a heart rate more consistently rather than the toilet roll.
The Abacus tested it out in a video and found that if placed on a roll of toilet paper, the Mi Band 3 showed a heart rate of 81 BPM. Similarly, a banana had 77 BPM, and a coffee mug has a 72BPM.

However, it is not just the Xiaomi fitness trackers, when the same experiment was carried out on Apple Watch Series 4 and Android Wear smartwatches, it gave the same result.
To detect a heartbeat, trackers basically beam a green light at the wrist of a user. Our blood absorbs the green light and so, when blood flows faster, it absorbs more green light. This process is known as photoplethysmography, which is a simple way to find out how fast a heart is beating.
Picture Credits: IndianTimes