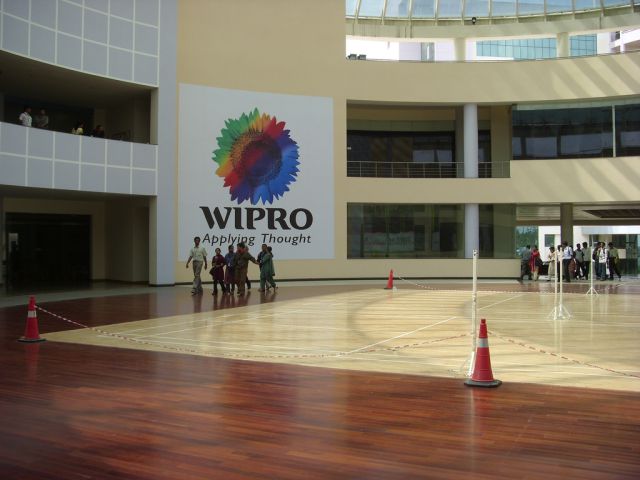 Bangalore, India and London, UK – March 18, 2015: Wipro Ltd. (NYSE:WIT), a leading global information technology, consulting and business process services company today announced that it has won the HP PartnerOne Alliance Partner of the Year award in EMEA at the 2015 HP Global Partner Conference in Las Vegas.
The HP PartnerOne Alliance Partner of the Year award in EMEA honours Wipro to help HP "Accelerate Growth" through innovation, teamwork and an overall commitment to excellence.
HP and Wipro have a two decade long relationship that brings together Wipro's business and industry leadership and HP's product and services portfolio. Wipro's global experience in delivering 360° solutions across the IT spectrum complements HP's market-leading technology portfolio.
This award validates the fact that the Wipro and HP partnership is successfully delivering best-in-class innovative solutions and addressing the customers' evolving needs. Innovative   solutions developed jointly in areas like cloud, workplace and Data Center Transformation, and Wipro's strategic investments in the European market form a strong foundation for the collaborative go-to-market approach in the region.
"Congratulations to Wipro on winning the HP PartnerOne Alliance Partner of the Year award for EMEA," said Sue Barsamian, Senior Vice President and General Manager, Indirect Sales, HP Enterprise Group. "Wipro's accomplishments serve as examples of how HP distributors and solution providers can partner with HP to deliver best-in-class customer outcomes and growth through innovation, teamwork, and an overall commitment to excellence."
Ulrich Meister, Sr. Vice President, Continental Europe and Africa, Wipro Ltd. said, "Achieving this recognition demonstrates Wipro's leadership position in the domains of Managed IT Services and Systems Integration in the region. Being awarded this HP PartnerOne award EMEA is a true reflection of our enterprise-level capabilities. We regard our partnership with HP as a key part of Wipro's customer proposition in the region."
The HP PartnerOne Award winners were selected by a panel of HP Channel executives and presented to outstanding HP partners who have demonstrated exceptional business performance, achieved significant overall growth, and have delivered innovative solutions to customers. 

Wipro Ltd. (NYSE:WIT) is a leading Information Technology, Consulting and Business Process Services company that delivers solutions to enable its clients do business better. Wipro delivers winning business outcomes through its deep industry experience and a 360 degree view of "Business through Technology" – helping clients create successful and adaptive businesses. A company recognized globally for its comprehensive portfolio of services, a practitioner's approach to delivering innovation, and an organization wide commitment to sustainability, Wipro has a workforce of over 150,000, serving clients in 175+ cities across 6 continents.
Comments
comments