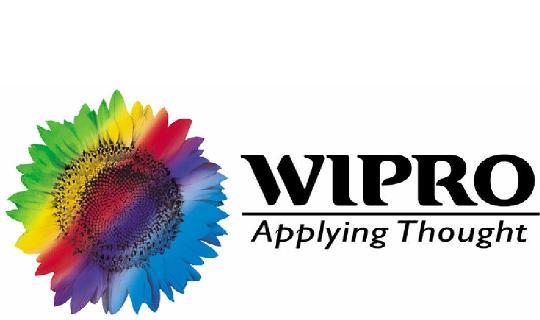 Plan to build an integrated Cloud Solutions stack for customers
Bangalore, India and Virginia, USA, March 17, 2015: Wipro Limited (NYSE:WIT) and Drivestream Inc. today announced that they have signed an agreement to enter into a strategic partnership to build an integrated Cloud Solutions stack for customers. As part of this arrangement, Wipro is investing USD 5 million in Drivestream Inc., a leading Oracle cloud applications systems integrator. This is part of Wipro's strategic drive to actively participate in the external innovation eco-system, for which the company has set up Wipro Ventures, a USD 100 Million fund focused on investing in disruptive start-ups.
Software-as-a-service represents an unprecedented opportunity for business value creation. This investment will further extend Wipro's leadership in the Oracle application services space particularly in cloud applications, which is poised to see high growth with its disruptive value proposition.
This partnership gives Wipro and Drivestream's customers the ability to benefit from Drivestream's market leading Oracle cloud HCM and Oracle cloud ERP solutions and Wipro's end-to-end Oracle services. Wipro's global customer base in the enterprise market coupled with Drivestream's established credentials in successful cloud implementations will offer unparalleled value to the customers.
"This investment into Drivestream reflects Wipro's continued commitment to help our customers adopt Oracle cloud applications. This unique complement of strengths between the two companies will enable us to jointly deliver value to our customers and enhance our leadership in the Oracle cloud market space," said Bhanumurthy B.M., Chief Executive, Application Services and Strategic Alliances, Wipro Ltd.
Gopal Krishna, President and Chief Executive Officer of Drivestream Inc. said, "We are very honoured that a top brand and a global market leader, Wipro, has observed us, taken notice of our unique capabilities and our market potential as the leading partner for Oracle Cloud applications. We attribute our growth and this recognition to our innovative cloud service solutions that create significant value for both Oracle and its cloud customers. Wipro's investment in Drivestream will fuel our ongoing efforts for continued creativity in the cloud service space. This strategic partnership with Wipro positions us for significant scalability both in the US and around the globe."
Wipro Ltd. (NYSE:WIT) is a leading Information Technology, Consulting and Business Process Services company that delivers solutions to enable its clients do business better. Wipro delivers winning business outcomes through its deep industry experience and a 360 degree view of "Business through Technology" – helping clients create successful and adaptive businesses. A company recognized globally for its comprehensive portfolio of services, a practitioner's approach to delivering innovation, and an organization wide commitment to sustainability, Wipro has a workforce of over 150,000, serving clients in 175+ cities across 6 continents. Wipro recently launched Wipro Ventures, a USD 100 million fund to invest in disruptive start-ups and participate in the innovation eco-system.
Drivestream is a management and IT consulting firm specializing in Oracle Cloud Services (HCM, ERP, Planning & Budgeting), and on-premise PeopleSoft application implementation, upgrades, enhancements and ongoing support. Drivestream's innovative and comprehensive cloud service offerings such as CompleteCloud and CloudAssure enable companies of all sizes and industries to implement new cloud solutions or migrate existing on-premise applications to the cloud.
Comments
comments