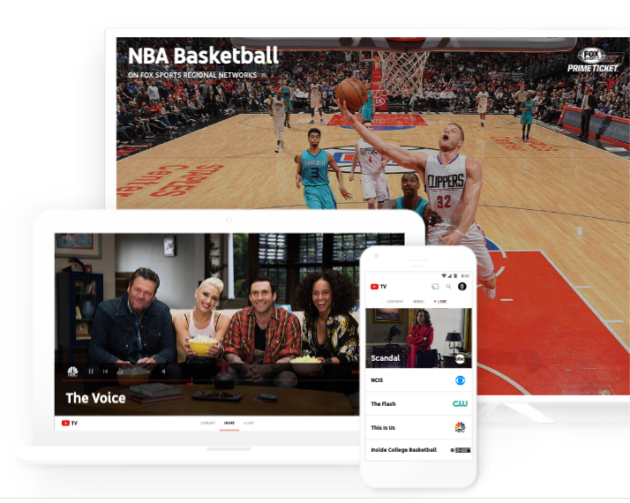 01 March 2017, USA:
Google announced that it is bringing the best of the YouTube experience to live TV. YouTube TV is designed for those who want to watch what they want, when they want, how they want, without commitments.
There's no question that people love TV, from live sports to breaking news to sitcoms and dramas. But the truth is, there are a lot of limitations in how to watch TV today. Unlike online video, people can't watch TV when they want, on any screen and on their terms, without commitments. Consumers have made it clear that they want live TV without all the hassle. They don't want to worry about their DVR filling up. They don't want to miss a great game or their favorite show because they're on the go.
Google said the initial lineup of "more than 40 networks" includes CBS, Fox, NBC, and CBS, as well as cable players USA and FX. There's a total of 10 sports networks available, including ESPN, Fox Sports, and NBCSN. Local affiliates will also be included, so you can watch news from the same channels you'd normally get over the air. You can even add Showtime for an additional price.
Like PlayStation Vue and soon Sling TV, YouTube TV offers a Cloud TV service for catching up on your favorite shows. Nobody likes sorting through someone else's DVR recordings looking for the show they want to watch, so YouTube TV comes with a total of six accounts, all with their own recommendations and DVR storage limits.
Every YouTube TV membership comes with six accounts, each with its own unique recommendations and personal DVR with no storage limits. You can watch up to three concurrent streams at a time.
'Half the cost of cable with zero commitments.' A YouTube TV membership is only $35 a month and there are no commitments—you can cancel anytime. I say, go for it!