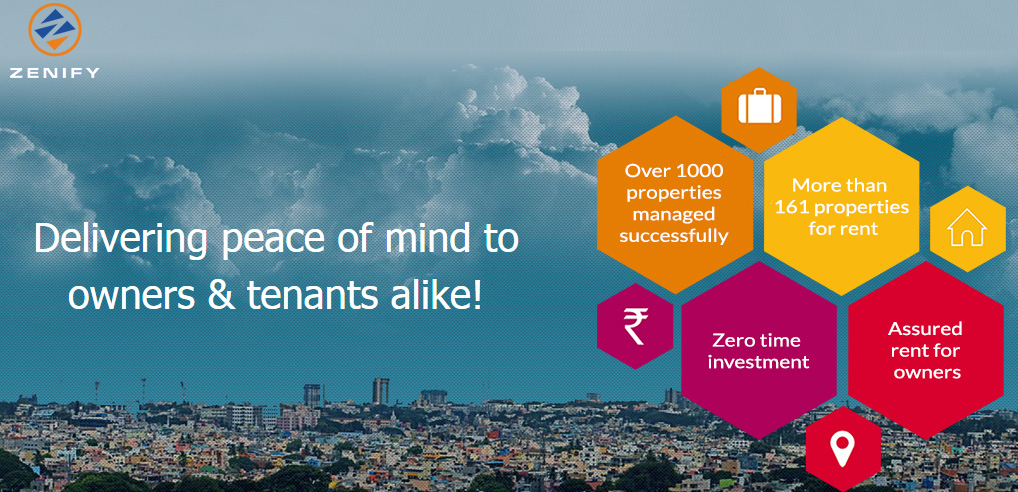 10 February, 2016, Bangalore: In its latest move for expansion, Zenify, a residential management startup has teamed up with Uber to increase its customer base. The company has signed a pact with Uber and as per the agreement; Zenify's customers will get a free ride to property location by Uber.
"With this partnership, convenience will be provided to the prospective customers as most of the professionals in the city have a hectic lifestyle and work schedules and driving kilometres becomes a constraint," said the company, reports ET.
Commenting on the pact, Sudarshan Purohit, Co-Founder and CEO, Zenify stated, "Lot of people today rent properties because staying on rent becomes financially convenient than purchasing and also owing to the constant switching of places. It is exciting to have partnered with a brand like Uber that aims to provide the best of both on demand services."
[box type="shadow" align="aligncenter" class="" width="600″]Related Reads:
Bengaluru based home rental start-up, Zenify.in raises Rs 4 crore in angel funding
Zenify provides you assured rentals and in-depth property management services!
[/box]
The newly launched offer is for fresh users. Any customer who books the property on Zenify.in for the first time, will get a free ride from Uber to the property location.
"Additionally, we have also seen people delay their property visits due to the distance they have to travel, and at Zenify.in, we are committed to delivering seamless experience to our customers through various innovative and customer friendly offerings. Through this campaign, Zenify.in aims to generate more buzz and attract new visitors who have reluctantly stuck to the traditional way of renting properties," adds Purohit.