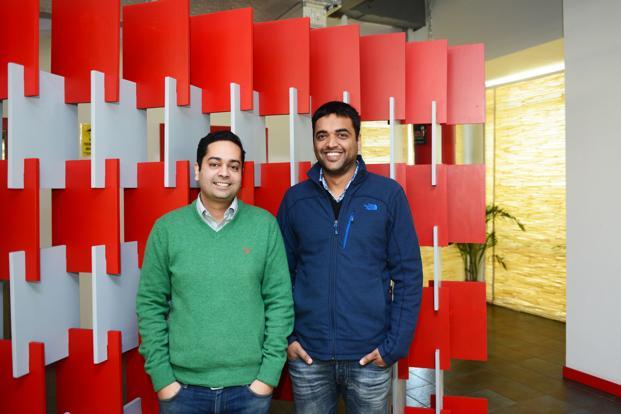 April 22, 2015: Zomato, the restaurant search app now present across 22 countries, has acquired NexTable, an online table reservation platform based in Charlotte, North Carolina. NexTable will soon be renamed to Zomato Book.
This news comes on the heels of Zomato's acquisition of the cloud-based restaurant POS product MaplePOS. With the acquisition of both NexTable and MaplePOS, Zomato will now further its reach into restaurants, and add even more value to its existing offering. NexTable enables customers to make restaurant reservations online in real time, and includes table management and marketing tools for restaurants. This news also closely follows Zomato's recent announcement of its foray into the online ordering industry.
Zomato has been focusing on creating a seamless in-app experience for customers, and has been working on moving beyond just restaurant search and discovery, into table reservations, online ordering, and in-app cashless payments.
Zomato has also been aggressively growing its product offering for restaurant businesses. Adding NexTable and MaplePOS into the fold now enables Zomato to offer POS solutions, table management and reservation system services to restaurant businesses. It already allows restaurant businesses to update their menus, deals and discounts on a real-time basis on Zomato.
Pankaj Chaddah, Co-Founder and COO, Zomato said, "We want to own the communication layer between restaurant businesses and customers. NexTable will add to this layer by bringing in the convenience of easy, online reservations for thousands of restaurants to our millions of users. NexTable will be a great addition to our existing product, and will add immense value to our efforts to make dining experiences even more enjoyable."
TC DeSilva, Founder and CEO, Nextable said, "For any new table reservations product, no matter how good it is, it's very hard to get businesses to adopt the product at scale for two reasons. First, it is hard to scale a sales team without massive funding. Secondly, it is hard to sell the product if you don't have a significant consumer presence. Zomato solves both these issues for us, and we are excited to partner with them to realise the true potential of what we have built."
The NexTable deal makes for a total of nine acquisitions in the past nine months for Zomato. The largest of these was the acquisition of Urbanspoon, which Zomato acquired for $52M and marked its entry into the US, Australia and Canada. Zomato has also recently acquired dominant local restaurant search players in New Zealand, Poland, the Czech Republic, Slovakia, Turkey, and Italy.
Zomato is a restaurant search and discovery app, providing in-depth information for over 1 million restaurants across 22 countries. Zomato's core content features include restaurant information such as scanned menus and photos, sourced by its massive feet-on-street team across cities it is present in globally. Users can rate and review restaurants, as well as create their own personal network of foodies for trusted recommendations.
NexTable, headquartered in Charlotte, NC was founded by a team intent upon improving the restaurant experience for both restaurant owners and guests. Through a revolutionary, proprietary iPad app and cloud-based system, NexTable provides a complete front-of-house technology solution to multiple problems experienced by the restaurant/hospitality industry; namely, how to enhance the guest experience and improve operational efficiencies. NexTable provides advanced online restaurant reservations, intelligent table management tools and marketing solutions to allow restaurants everywhere to efficiently fill tables, manage high volumes of walk-in diners and administer call-ahead lists.
Comments
comments