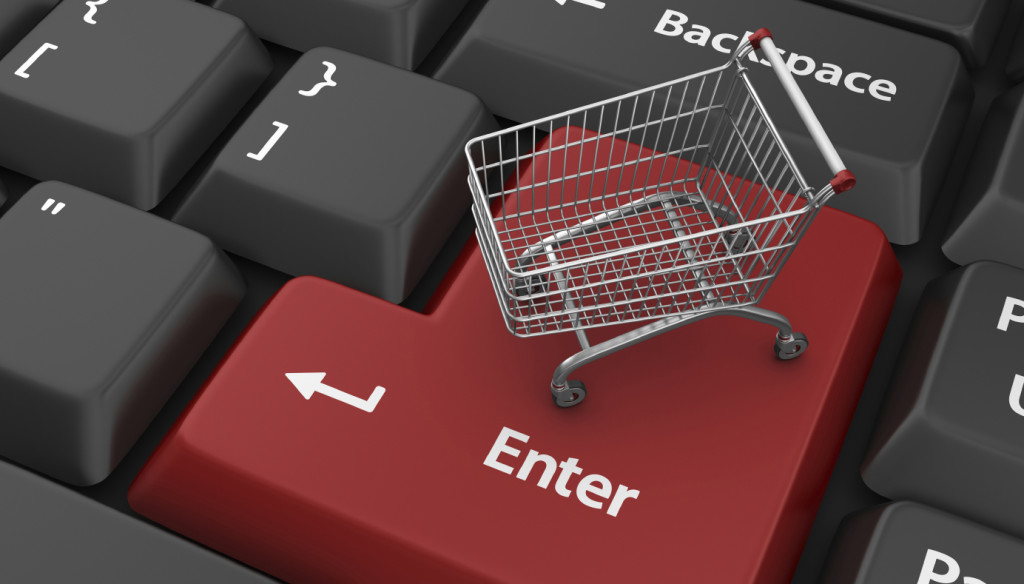 June 1, 2016, BENGALURU : Google and A.T. Kearney released a report on Tuesday titled 'Digital Retail 2020'. The report collated the insights from a comprehensive market research with A.T. Kearney's market model, projects that online marketplace will become a substantial channel for the organised retail sector, contributing as much as 25% of the total organised retail sales in by 2020 and will reach $60 billion in gross merchandising value.
The report predicts that the total number of online buyers will grow to 175 million by 2020 and about 33% of customers will drive two third of total online shopping spends. As per the report, value added service will be a key differentiator and over 90% of the online buyers will be willing to pay for premium value added services — over 46% of online buyers said that they will be willing to pay extra charges for faster delivery; 37% for hassle free return and 35% were willing to pay more for extended warranty.
The report was compiled by combining primary research of over 3000 consumers, qualitative interactions of over 60 plus consumers and A.T. Kearney's proprietary model predicting online marketplace spend across categories, income segments, and geographies in 2020. Respondents comprised of online buyers (1380) and non-buyers (1380), sellers, non-internet users across 20 cities in India including metros and tier 1, 2 and 3 cities.
Commenting the key findings of the report, Rajan Anandan, VP & Managing Director, Google SEA & India said, "The online shopping Industry in India is at an inflection point and will touch 175 million online buyers by 2020. Having said that the next three to four years will be critical for the Industry to get on the path of sustained profitability. As per the report some of the areas that will accelerate and support profitability include following a focussed approach to drive deeper engagement with 60 million high value customers as they will drive 2/3 of the total spends on online shopping. Innovative delivery models and creating omni channel presence will help bring on board new online shoppers and help grow the overall share of online shopping from the organised retail Industry in India."
Ajay Gupta, Partner with A.T. Kearney highlighted, "As the internet continues to grow, digital presence is paramount for brands and organised retail.  It will influence 50% of all purchase decisions be it in discovery or comparison.  Our data reveals that majority of buyers will continue to purchase online even if there are no discounts. With the right game plan and focussed efforts the online shopping industry will grow at a healthy CAGR of above 40%."
Some of the other findings of the report include a five times growth in number of women shoppers by 2020 and women currently shopping online will more than double their share of online spend.   They are likely to spend more on lifestyle categories, namely apparel and accessories, and are looking for the latest trends and brands online. Women respondents also that they will increase their spends of online shopping if they can get more options for flexible delivery time,  and more pick up locations so that they don't have to divulge too many personal details.
Apparels and Accessories as a category will surpass consumer electronics to become the largest online category by 2020 at 35% of the total online spends. Consumer electronics will be at 20% by 2020.  New buyers will more likely start their online purchase journey with Lifestyle, followed by Consumer Electronics and existing buyers will spend more on Lifestyle driven by availability of latest designs. Niche categories like home (furniture and furnishing) and personal care will see high adoption due to assortment and convenience of purchase especially in Tier 2 cities.
Omni-channel presence will become very important in Home & Furnishings, Lifestyle and Consumer Electronics category to serve the need-gaps of non-buyers. In home and furnishing over 60% buyers wanted retail outlets to be able to see and test the product before purchasing. In lifestyle, 40% respondents said that offline stories will help in alterations of clothes and for consumer durables 60% buyers wanted salesman guidance for installing and using the product.
By 2020, 55% of online volumes will be driven by cashless transactions. Mobile wallet share will double by 2020 to reach 15% from current 8%.  The base of online sellers will need to grow five times more to cater to the increase in demand from users across geographies and improve delivery capabilities.
A.T. Kearney is a global management consulting companies with offices in more than 40 countries. Since 1926, the firm has been trusted advisors to the world's foremost organizations. A.T. Kearney is a partner-owned firm, committed to helping clients achieve immediate impact and growing advantage on their most mission critical issues.
Image: Hostname