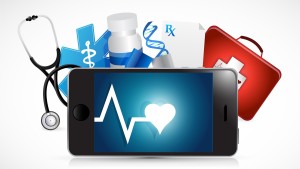 June 01, 2016: Visit, Delhi-based on-demand healthcare service provider has raised an undisclosed amount of seed funding from technology company MapmyIndia.
Founded in 2015, Visit was developed by BITS Pilani alumni, Anurag Prasad, Vaibhav Singh, Chetan Anand and Shashvat Tripathi. The founders experienced a dire need of such a service on the BITS Pilani campus, which is located in a remote area and accessing quality healthcare was inconvenient.
Vaibhav Singh, co-founder of Visit said, "With the new funding, we plan on investing heavily in improving our technology. We are also aiming at increasing the number of doctors on the app to 500 over the next 3 months. The vision is to bring m-Health to a billion Indians over the next 5 years."
The users can request a Visit with a certified psychologist/ dermatologist/ general physician/ dietician and consult over video.
A Visit costs INR 800 and includes:
– 45 minutes Video Call session with a therapist
– Option to go with a video call or a voice call
– 7 days of unlimited private chat with the therapist for follow up
Visit was intended to eliminate frictions in the delivery of healthcare, like in-clinic waiting, and inability to get in-house doctor visits, etc. It aims to connect patients with practitioners across multiple disciplines through a smartphone or computer.
Visit's 'Q' feature is a free text-a-doctor service. This allows the patients to ask health related questions to doctors via a text message. Visit also follows up with patients for any further information they require. If the patient requires a treatment, 'Q' helps connect the patient with a specialist who can send prescriptions and order lab tests.
The newly raised funding will be used by the startup to further develop the technology being used in the app.
Earlier this month, reports surfaced that Baba Ramdev is lining up an online platform (Chikitsalaya) for ayurvedic consultation and treatment. The healthcare market in India is expected to reach $280 Bnby 2020 at a CAGR of 22.9%. Earlier in March, Gurgaon-based healthcare startupmedECUBE  raised about $4 Mn (INR 25 Crore) in series A funding from Artiman Ventures. Other players in this sector includePracto,eKincare, Ziffi, Qikwell, Curofy, Care24, etc.
Image Source: Chicamod.com
Also Read: 5 Technologies Dictating the Future of Healthcare !
What Do You Think Is The Impact Of Technological Advancements In Healthcare Industry?
Comments
comments