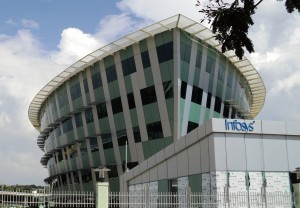 03 August 2016, India :
Infosys stated it had bought a minority stake in Cloudyn, an Israel-based cloud management and optimisation provider, by investing $4 million.
This is the eighth investment by the company after it formed the $500 million 'Innovation Fund' to invest in start-ups focused on cloud and other digital technologies.
Israeli-based Cloudyn is a start-up that enables corporates to monitor their cloud computing usage and optimise its usage. Cloudyn supports multiple infrastructure services including Amazon Web Services, Microsoft Azure, Google Cloud and OpenStack, and has 80 per cent of its customers in the US.
"Cloudyn enables enterprises to manage and optimise their hybrid, multi-cloud deployments. The solution provides visibility into usage, performance and cost, coupled with actionable recommendations for confident cloud growth," Infosys said in the filing.
The aggressive approach of partnering with start-ups focused on disruptive technologies underscores Infosys chief executive Vishal Sikka's so-called "New and Renew" strategy to reinvigorate India's second-largest software services company.