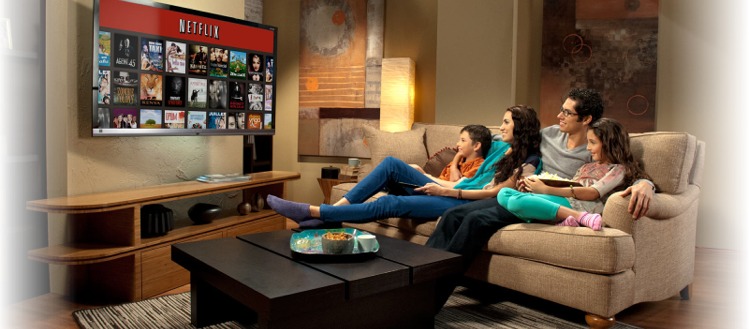 We have got a front row seat to an interesting race that is being played out in India. Our current government is pushing for smart cities and a bunch of private companies are pushing for smart homes. The objective for both is to use technology to improve our livelihood. The technology being used has a simple core concept: Connect objects to the Internet so that they can be monitored and controlled via a cloud server. An electronic circuit is added to any object that has a connectivity module (usually WiFi or 3G), has some sensors and controllers to monitor and control that object.
A rather confusing term coined for this technology by industry, it's called Internet of Things (IoT). When this technology is implemented for homes then it's called smart-home and when it is adopted for the city then it's called smart-city. Since the last 5 years, smart home technology has gained a lot of attention from technology companies like Google, Apple, Samsung and Amazon. They have made huge bets in the sector that shows they are upbeat about the impact this technology can have in our lives.
[box type="shadow" align="aligncenter" class="" width=""]Similar Read:
Disruptive IoT Product AIR From IIT B Will Compete With Google's NEST, Samsung's SmartThings ![/box]
In 80's and 90's arrived a new technology called computers; we saw disruptive transformation in our office work environments with the advent of computers & software. Within a span of 20 years this impact was seen all across the world and productivity of work environment substantially improved. We saw emergence of technology companies like Windows, Apple, SAP & Intel. It is predicted that IoT is the technology to bring about similar productivity improvements in our home-environment.
A recent economist article wrote about expected growth of smart-homes in US. There have been some notable successes in the US market like Google's Nest, Dropcam, Belkin's Wemo and Amazon's Echo. However despite heavy investments, the results are not as exciting.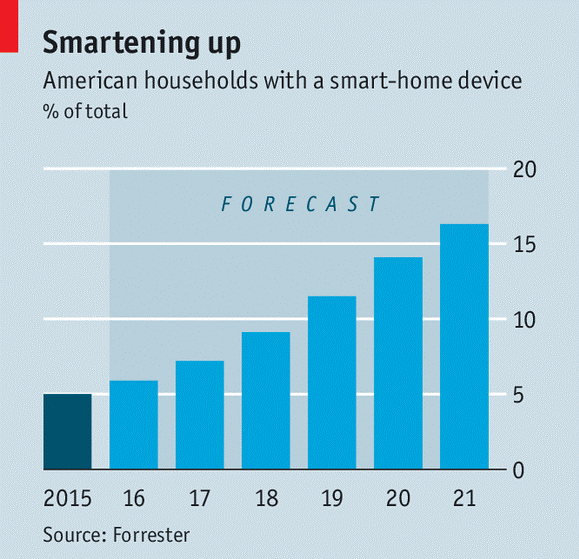 In the Indian scenario, the adoption of smart-home technology has been even less. The most popular smart-home product in India has been Google's Chromecast, which converts any TV to a smart TV.  An Indian start-up also launched a similar product called Teewe. They raised a funding of USD 1.75M from Sequoia group which has been the maximum funding received by Indian startup working in smart-home domain. Although Google hasn't released their numbers of Chromecast sales in India, but it can be safely assumed that the number is much less than 5% households. Teewe has since then pivoted to making smart-phones under the brand of Creo.
The primary reason for low penetration of smart-homes in India is that products have not been developed specifically for the Indian market. Products developed for USA and other markets cannot be directly adopted for Indian market. If we look at the office environment then it is not too different from Indian offices. However the environment and lifestyle of typical Indian homes is substantially different from western homes.
[box type="shadow" align="aligncenter" class="" width=""]Similar Read:
Smart Homes: Dream Come True Or Privacy Nightmare?[/box]
The Nest thermostat that has reached maximum homes in the US, obviously has no market in India. Belkin's smart power strip has been another very popular product in the US market, however the product needs to be modified for Indian socket points, voltages, voltage fluctuations, power spikes, power failure scenarios to be successful in India. The application of smart-home products is to be developed according to Indian household needs. Importing products from China that are essentially copied from US companies with adoption as per Chinese market would not really work in India.
In the last couple of years, very few Indian companies have started working to solve Indian problems using smart-home technologies. We at Oakter took pre-orders for our products that convert electrical appliances like AC, geyser, water pump etc. to smart appliances. Our first batch of production was pre-booked within 2 weeks of pre-order campaign. This shows that the market is conducive for products that solve real problems and are designed specifically for Indian homes.
Home-management in India hasn't much changed in the last 30 years. The last technological disruption was with the advent of home-appliances. About 50% time of a typical family goes in to home-management tasks, which are generally repetitive. This sector is an opportunity for Indian companies that understand those challenges better than their global counterparts.
[box type="shadow" align="aligncenter" class="" width=""]Similar Read:
Organic Products Market in India[/box]
(Disclaimer: This is a guest post submitted on Techstory by the mentioned authors.All the contents and images in the article have been provided to Techstory by the authors of the article. Techstory is not responsible or liable for any content in this article.)
Image Credits: tech-smart.ie
About The Author: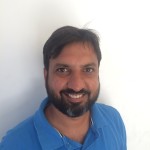 Shishir Gupta is the co-founder of Oakter, which is a connected devices company that adds smartness to any electrical appliance. He previously founded a startup named Mechartes – a successful services company in the domain of engineering simulations.
Shishir is an IIT Delhi graduate and dropped out of IIM to start Oakter. He has been an entrepreneur since 2005. In his spare time he is passionate about trekking in Himalayas & enjoys watching football.