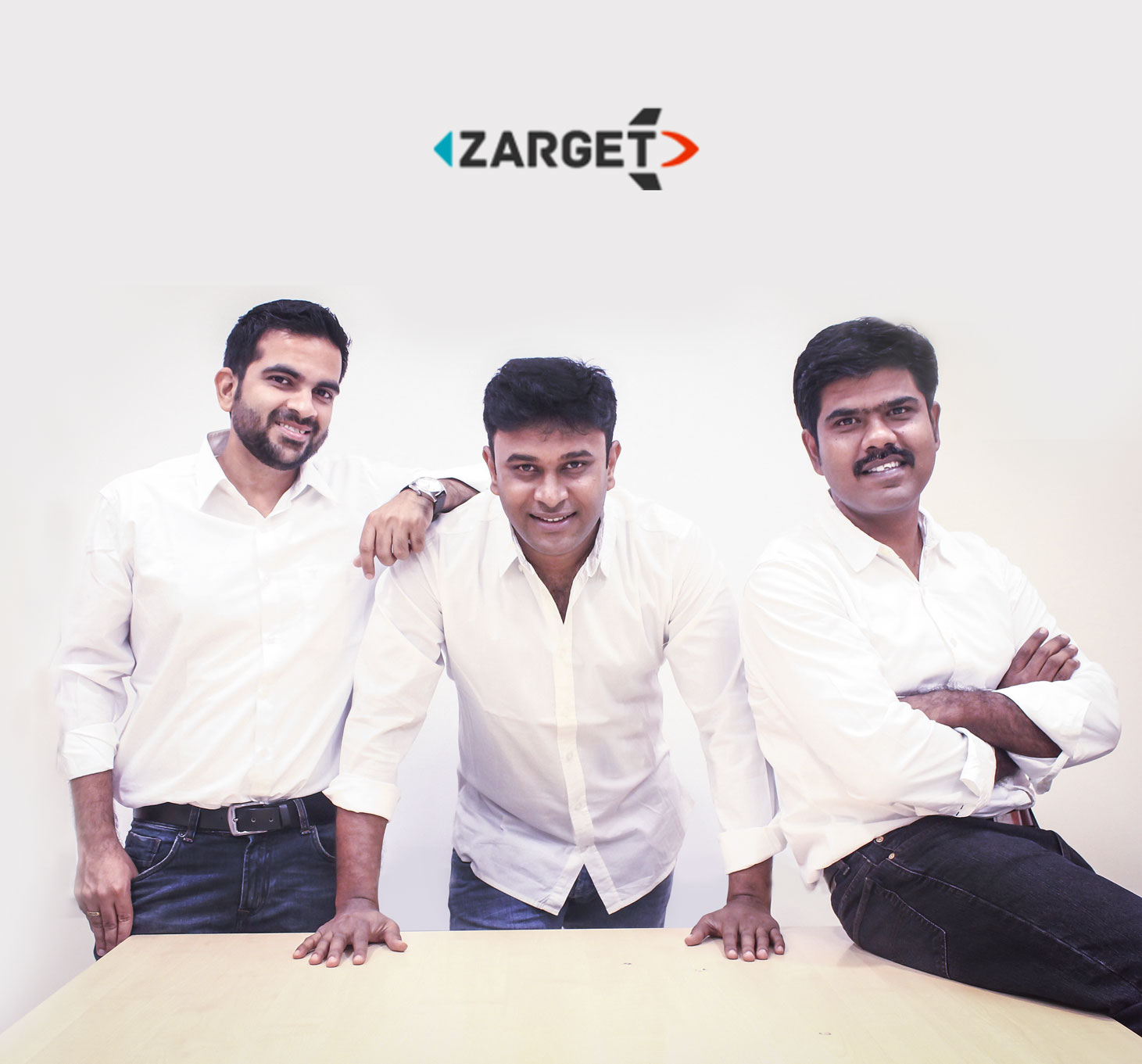 3 November 2016, India :
Zarget today announced it has raised a $6M Series A round of funding, led by Sequoia India, with participation from current investors Accel and Matrix Partners. The company plans to use the funds to scale its marketing automation products and help small businesses easily optimize their web presence in real-time without any coding skills required.
With Zarget's all-in-one platform, any business owner has an easy and affordable way to become an effective digital marketer and improve performance of their websites instantly, without learning how to code or hiring an expensive IT department. Zarget offers all of the capabilities of competing solutions and more – including A/B testing, dynamic heatmaps, funnel analysis, form analytics, and user polls and feedback – but at 10% of the cost, and backed by exceptional 24/7 customer support.
"Just a few years ago, I was a marketer facing the same challenges affecting marketers today –
desperate to improve my campaigns in real-time, but without the tools, IT skills, or budget to make ithappen efficiently. Our aim is to make it easy and affordable for any person or business to access thesolutions they need to increase engagement and drive revenue across their websites," said Arvind Parthiban, co-founder & CEO, Zarget.
He added, "Our investors believed in our vision, and we are proud to deliver on the industry's first Chrome plug-in that allows anyone to become a savvy digital marketer ina matter of days, without learning a single line of code."
"Zarget has an exceptionally talented team who've spent the past 10 years developing business automation software that's already in use by leading enterprises today," said Shailesh Lakhani, Managing Director, Sequoia Capital India Advisors. "Sequoia is excited to partner with a team with such proven capabilities and believe their marketing platform will become an essential fixture within the SMB market for many years to come."
Zarget also announced recent growth and customer traction with more than 1,000 customer signups in 10 countries in just four months since launch. This includes leading brands like Landesk in the US, BizTalk360 in the UK, and Buscape in Brazil.
Also read-