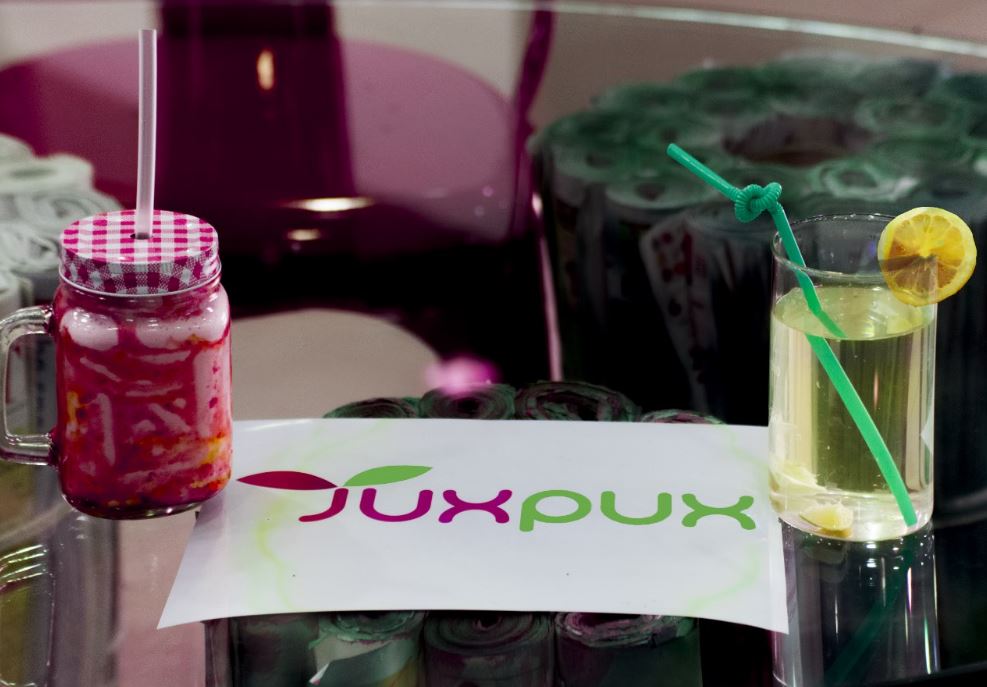 The beverage industry has unleashed one of its startup talent by the name JUX PUX. The founding stone of the company was laid by a dynamic entrepreneur named Pulkit Arora, who with his unconventional ideas and divergent thinking has built a venture which has outcasted all.
The company is backed by strong-minded Co-Founder's of the company Simran Jeet Singh and Nipun Bharadwaj who are the rocks supporting the foundation.
Jux Pux has revolutionalised the beverage industry. In just a year of stepping in, the company is operational in café parlor, take away outlet, café lounge model in Agra, Delhi and Hyderabad. In the least time possible it has switched to franchise model of operation and that is only possible when you are making profit in your existing outlets and you have built a brand name which can be trusted upon. Jux Pux is not only a profit making company but it is one of the trusted brands in the beverage industry.
Related Read: Vulcantronics presents Barsys – a first of its kind automatic bartender !
To make people believe in your ideas is not a one day task. It involves dedication, motivation and power to make your dreams come true. Jux Pux has gone through all, the team strongly believes in its roots and thus never hesitates in giving support to startup projects through co-working spaces , events and various tie-up projects.
The richness of fruits is preserved when they are freshly served and smartly customized. Jux Pux has it all, starting from shakes and lemonades to snacks and icecreams. A single stop for all your craving appetite needs. Jux Pux is a complete package when it comes to serving standards and quality assurance. It is very easy to serve a bite, the thing which is difficult is to make that bite a healthy one. Jux Pux believes that sanitization is not a thing to be compromised upon, it is certainly a top most priority. Team believes in the idea to make every customer's visit a healthy one, a memorable one so as to justify their motto ''the taste that keeps you coming back."
In its massive success involves the trust that India's top most IT company has shown in Jux Pux. The renowned organization has recognized and given unprecedented support to the team Jux Pux by offering a space for a café lounge inside their biggest and the most beautiful campus. When a company of such an esteemed presence believes in your brand, you feel motivated and hence confident that the journey has just begin and milestones are yet to be achieved.
Belonging to a country of world's largest youth population, Jux Pux understands how vital it is to be easily accessible for the youth, Jux Pux is upgrading their technology base for the youngsters by introducing mobile app and web app for online food ordering. Soon customers would be able to order and track their food from a user friendly mobile app and with some additional features. Team Jux Pux is leaving no stone unturned to make it a huge success.
"Always dream with open eyes..
So that you visualize how it feels to accomplish one"
Also Read: Why Offline Marketing Matters?