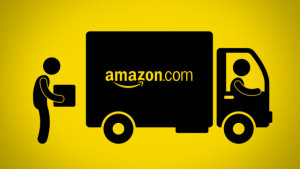 5 April 2016, USA :
More shoppers could soon have an easier way to pay online: instead of using a credit card, simply typing in their Amazon.com user name and password.
The giant Seattle retailer Monday announced an expansion of its Amazon Payments service. The move is a clear signal from Amazon that it intends to ramp up its competition with other payment service providers, like PayPal, Visa, Apple Pay, and others, on the wider web.
Amazon has stepped up its efforts in the online payments space by expanding the reach of its product as it looks to take on PayPal, the company announced at the Money 2020 fintech event in Copenhagen on Monday.
The U.S. e-commerce giant relaunched its payments business in 2013. It allows Amazon customers to pay for anything with their Amazon account on other websites. Merchants can use Amazon's solution to help their business.
"The Amazon Payments Partner Program provides Partners with the tools and resources needed to extend the trust and convenience of the Amazon experience to their merchant customers," Patrick Gauthier, vice president of Amazon Payments, said in a press release on Monday.
"We are working together across geographies and industries to help merchants grow and create experiences that delight customers throughout the shopping journey."
Amazon Payments is a direct competitor to PayPal and credit card companies like Visa which has its own online payment solution.