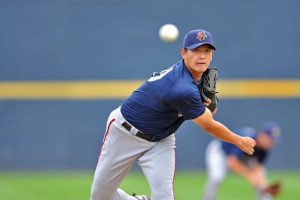 05 July 2016, USA :
The Associated Press (AP) will begin using an automated writing service to cover more than 10,000 Minor League Baseball games annually, the news cooperative announced Thursday.
AP , which routinely covered some minor league stories through the 2006 season, will produce the stories using technology from Automated Insights and data from MLB Advanced Media, which is the official stat-keeper of the minor leagues.
"Automated game stories are now available for all Triple-A, Double-A and Class A games, covering 142 MLB-affiliated teams and 13 leagues. The stories also will appear on MiLB.com, the official website of Minor League Baseball, and the official sites of the teams being covered."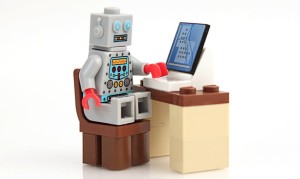 Here's a report written by AI from a Wednesday game in the New York-Penn league:
STATE COLLEGE, Pa. (AP) — Dylan Tice was hit by a pitch with the bases loaded with one out in the 11th inning, giving the State College Spikes a 9-8 victory over the Brooklyn Cyclones on Wednesday.

Danny Hudzina scored the game-winning run after he reached base on a sacrifice hit, advanced to second on a sacrifice bunt and then went to third on an out.

Gene Cone scored on a double play in the first inning to give the Cyclones a 1-0 lead. The Spikes came back to take a 5-1 lead in the first inning when they put up five runs, including a two-run home run by Tice.

Brooklyn regained the lead 8-7 after it scored four runs in the seventh inning on a grand slam by Brandon Brosher.

State College tied the game 8-8 in the seventh when Ryan McCarvel hit an RBI single, driving in Tommy Edman.

Reliever Bob Wheatley (1-0) picked up the win after he struck out two and walked one while allowing one hit over two scoreless innings. Alejandro Castro (1-1) allowed one run and got one out in the New York-Penn League game.

Vincent Jackson doubled twice and singled, driving in two runs in the win.
State College took advantage of some erratic Brooklyn pitching, drawing a season-high nine walks in its victory.

Despite the loss, six players for Brooklyn picked up at least a pair of hits. Brosher homered and singled twice, driving home four runs and scoring a couple. The Cyclones also recorded a season-high 14 base hits.

This story was generated by Automated Insights (http://automatedinsights.com) using data from and in cooperation with MLB Advanced Media and Minor League Baseball, http://www.milb.com.
______
"The Associated Press proved the value of automated journalism with earnings stories, and their expansion into Minor League Baseball shows the demand for expanded news coverage from media outlets across the country," said Robbie Allen, CEO at Automated Insights. "We're pleased that Wordsmith continues to be a fundamental part of the AP's news operation, enabling the organization to cover types of news that simply couldn't be done without automation."
Automation is beginning to get a foothold elsewhere in the news industry, too. In April, Bloomberg editor in chief John Micklethwait announced the creation of a 10-person team to determine how automation could be used throughout the newsroom. Several other news organizations, including The New York Times, ProPublica and the Los Angeles Times have also experimented with forays into automated journalism.
Also Read – 
Is Artificial Intelligence And Anchored Communication Going To Be The Future Of HR ?

Google To Dig In Deeper Into virtual reality, Artificial Intelligence At I/O Conference

Can Artificial Intelligence Enhance The Mass Customization In The Fashion Sector?