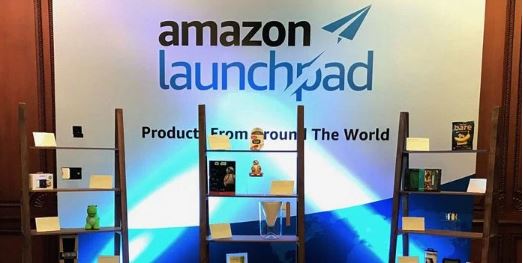 MUMBAI: Online Marketplace Amazon announced the launch of global startup program 'Launchpad' to India. The development comes within a month of announcing infusement of $3 billion funds into its India operations, , IndianWeb2 reported.
The India Launchpad portal is live with products from over 400 startups, of whom 25 are India-based. Amazon Launchpad is now available in seven regions, and through the program Amazon partners with startups and sells their products on its e-commerce platform. Additionally, Amazon also helps startups market and promote their products, IndianWeb2 reported.
With its Launchapad, the company aims to help startups in India to sell, market, and deliver their products and gain more visibility.
"Amazon launchpad is a great step from Amazon for the startup to sell its product online through Amazon," said Parv Sharma, an analyst at Counterpoint Research told IndianWeb2.
Amazon has partnered with Nasscom, Government of Maharashtra, Indian Angels network, and several bodies and venture capitalists to help startups on policy and financial sides, IndianWeb2 reported.
The program will also enable Indian startups to sell their products oversees, said Amit Agarwal, Vice President and Country Manager for Amazon India told IndianWeb2.
Image Source: IndianWeb2
Also Read: Paytm Wallet to Merge with Paytm Payments Bank Limited
Mr. Hot Foods Has Raised An Undisclosed Amount Of Seed Funding
UrDOORSTEP Has Raised Funding Of Rs 10 Crores In Its Bridge Round