06 June 2016, USA :
SoftBank's two entities — SoftBank Group and SoftBank Corp. — will sell a combination of 248.3 million shares, a 23.47 percent stake of the company, for an agreed total of around $685 million.
And rumors persist that SoftBank still plans to sell its 73 percent stake in Finland-based Supercell, the maker of Clash of Clans and Clash Royale, for well over $5 billion. Nikesh Arora, newly appointed president of SoftBank's international investments and operations, reportedly has decided to sell some of SoftBank's video game properties.
SoftBank Group Corp., a Japanese multinational telecommunications and Internet corporation, has operations in broadband, fixed-line telecommunications, e-commerce, Internet, technology services, finance, media and marketing, and other businesses.
SoftBank has more than $80 billion in debt, about a third of it related to its U.S. mobile carrier, Sprint.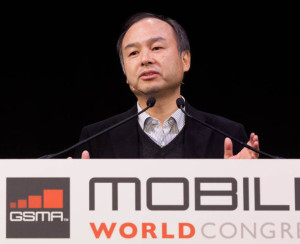 GungHo Online Entertainment is a Japanese video game corporation. They are primarily known for hosting the Japanese server of Ragnarok Online, as well as their development of Ragnarok DS for the Nintendo DS. More recently, the company has reported huge financial success thanks to its mobile game Puzzle & Dragons, which, in 2013, was reportedly responsible for 91% of the company's $1.6 billion revenues for the year.
Also Read- Softbank Investment In India To Surpass $10 Billion