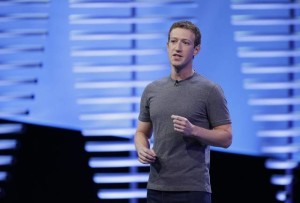 06 June 2016, USA :
Yes you heard it right! 'dadada' was the password of Mark Zuckerberg, chairman, chief executive, and co-founder of Facebook. A hacker group called OurMine reportedly took over the billionaire's Twitter and Pinterest account on Sunday according to screengrabs of Tweets.
So How was he hacked so easily? Because he's used the same password for multiple web services. It's called password recycling and it is rule number one in the book of things not to do if you don't want your digital life hijacked.
OurMine, whose principal Twitter account has since been suspended, then messaged him to say that it had found his password on a LinkedIn database of user details that was leaked online last month. "You were in Linkedin Database with the password 'dadada'!" gloated the hacker on Zuckerberg's Twitter page.
Ouch. Mark Zuckerberg's social media accounts have been hacked pic.twitter.com/KvVmXOIg5s

— Ben Hall (@Ben_Hall) June 5, 2016

Since OurMine's main Twitter account has been suspended, the original tweet is not publicly available, but other Twitter users, including a U.S.-based social media reporter for CNBC, picked up on the hack.
Apparently, Zuckerberg isn't alone, though his breach was probably the most embarrassing. Over the weekend alone, the Twitter accounts of Kylie Jenner, Keith Richards and Tenacious D—the last of whom started a hoax that 'Jack Black was dead'—were all hacked. There's no evidence that it's all connected, or that the celebrity passwords were also leaked from the LinkedIn database. That said, LinkedIn has a lot to answer for. Its most recent leak aside, the full dump from the site's 2012 breach, a gold mine for hackers, recently dropped.
There could be more hacks like Zuckerberg's to come. The LinkedIn password dump, which came to light in May, was shortly followed by one three times as big from Myspace. The data may be eight years old, but with around 360 million accounts, there are sure to be some people still using the same email address and password.
So Always remember never use the same password for two web services- Don't Be Like Mark!
Also Read- Have You Looked Inside The New LinkedIn Office In Bengaluru ?
Read More- Facebook, Twitter, YouTube and Microsoft to Follow Hate Speech Code