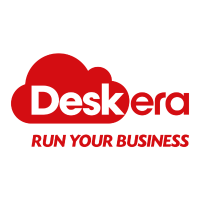 06 July 2016, India :
Deskera, a leading business software provider in Asia Pacific, announced today that it is the first cloud-based software suite that is Goods and Services Tax (GST) ready in India.
Deskera is the innovative company behind India's finest Cloud platform. Run by ex IITians, this award winning organization offers offers a complete suite of business applications on the cloud.
"Deskera is the fastest growing ERP vendor in the region, and is the first Cloud-based enterprise software suite that is GST compliant in India," said Shashank Dixit, CEO, Deskera. "With the Government's one of the biggest tax reforms in the country, we are looking forward to it. We have been always ready for GST in India since our products are already being used in GST compliant countries like Singapore and Malaysia," he further added.
Deskera products are designed to fulfil the business requirements of a wide range of industries such as manufacturing, trading, distribution, engineering, building and construction. One can access the information on the go by mere use of a web browser and internet connection. The comapny's software suite is compatible to support all the new requirements.