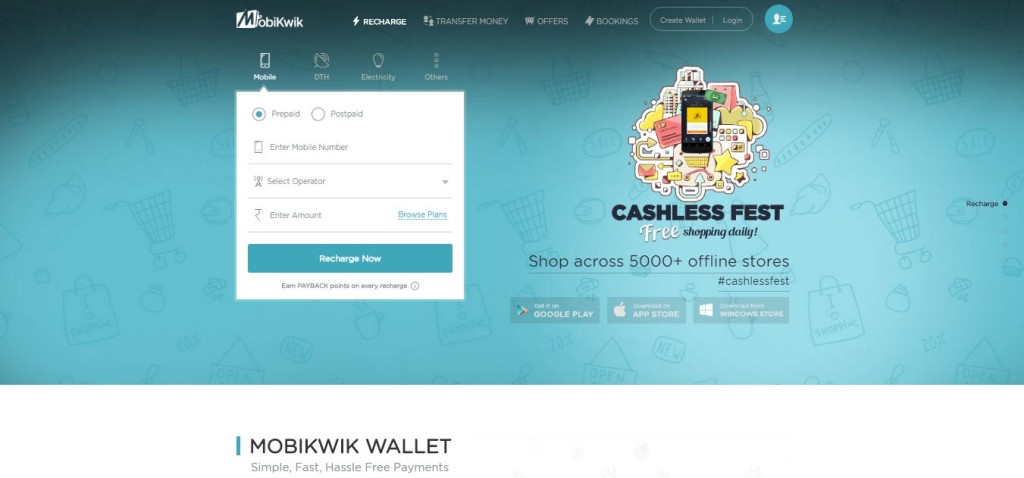 07 Jun. 16, GURGAON: Gurgaon based mobile wallet company, Mobikwik has withdrawn the offer of "6% annual profit" to its customers.
The company had launched the service on June 1st, was the first of its kind scheme in the country that targeted for providing higher profits than institutionalized savings bank account.
According to sources and reports by Mint, the media reached out to Reserve Bank of India (RBI) to seek the information if the service was permitted for which a regulator responded the product is not being offered anymore.
An email response from RBI spokesperson to Mint read, ""Mobile wallet companies are not permitted to mobilise funds/deposits by offering cash back in nature of interest etc. To our knowledge the entity (Mobikwik) is no more allowing/offering such product."
The company introduced the 6% annual profit scheme as a part of the scale-up its services. Mobikwik also started services of instant loans of small amount to its customers. The company's vision is to reach more than 230 million Indians who have no access to either banks accounts or e-money.
Also Read: Alipay And Paytm Go To Local Stores To Hard Sell E-Wallets
Microsoft Opens Wallet To Extend Internet In Remote Areas
Comments
comments