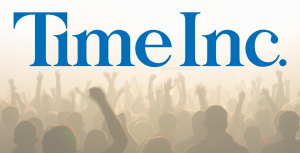 08 June 2016, USA :
Time Inc. today announced a partnership with Wochit, a cloud-based video creation platform that fosters the rapid creation of real-time, short-form video.
Wochit is a video creation platform empowering newsrooms, creators and brands to capture and expand audience attention through the power of social video.
The Wochit platform supports all forms of video production, with its sweet spot of real-time, short-form video. Through this partnership, Time Inc. video producers can now incorporate Wochit's technology into their daily editorial workflow to facilitate the rapid generation of engaging video stories published and distributed across their brand sites and social channels.
These resources will add to Time Inc.'s video transformation and growth trajectory. The company is currently on pace to create more than 40,000 pieces of video content in 2016 with across-the-board gains in consumption.
"Partnering with Wochit gives us a powerful tool to further accelerate the volume of our real-time video productions, which we can integrate at the deepest levels across our sites and social channels," said Brandon Fong, Vice President, Business Development, Time Inc. Video.
"We are honored that one of the world's most esteemed media companies has selected our technology as a critical part of their forward-looking business strategy and commitment to online video," said Drew Berkowtiz, Wochit Senior Vice President. "We are excited to support the content creation goals for Time Inc.'s respected brands as they continue to engage and grow their digital audience with video."
Also Read : Time Inc Shows Interest In Buying Yahoo's Core Business
Comments
comments