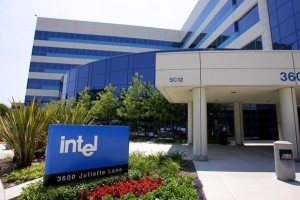 10 August 2016, USA:
Intel today announced that it has acquired Nervana, a startup that has been developing artificial intelligence software and hardware. Intel is one of the world's largest and highest valued semiconductor chip makers, based on revenue.
Though the details were not disclosed, a source with knowledge of the deal said it is valued at around $408 million.
Co-founded by Naveen Rao in 2014 and headquartered in San Diego, California, Nervana has a fully-optimised software and hardware stack for deep learning. The startup just has 48 members and everyone will be retained for becoming an integral part of Intel's Data Center Group, but it will continue to operate from its original headquarters in San Diego.
Also worth noting is the fact that Nervana will hold on to its brand even after the acquisition.
The startup is barely three years old, but investors have already been keen at lending support for the A.I. company.
"We pushed the performance envelope in deep learning and will soon have a revolutionary new architecture to push it even further," Rao adds.

Diane Bryant, Executive Vice President of Data Center Group at Intel said, "Today, Iam excited to announce that Intel signed a definitive agreement to acquire Nervana Systems, a recognised leader in deep learning."
"We will share more about artificial intelligence (AI) and the amazing experiences it enables at our Intel Developer Forum next week," Bryant said. "Their IP and expertise in accelerating deep learning algorithms will expand Intel's capabilities in the field of Artificial Intelligence. We will apply Nervana's software expertise to further optimise the Intel Math Kernel Library and its integration into industry standard frameworks," she added.
Also read-