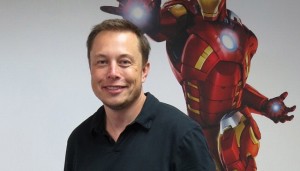 With his chiseled good looks and smothering hot persona, Elon Musk indeed is a real-life 'Iron man'. He is the founder, CEO and CTO of SpaceX; co-founder, CEO and product architect of Tesla Motors; co-founder and chairman of SolarCity, co-chairman of OpenAI; co-founder of Zip2; and co-founder of PayPal. One would seem there's little left to achieve considering his net worth ($12.7Bn). Still, he has a dream, a motive to work for the betterment of humanity, mankind. The man lives by the code 'Never Give Up' and foresees human colonies on Mars in the near future. Musk is working day in and day out to fulfill his near-to-impossible dream.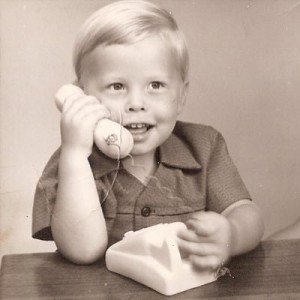 Elon Musk born on June 28, 1971, started computer programming at the mere age of 12. This soft-spoken man believes in hard work and not worrying about the results. His first successful business run was in 1999 when he along with his brother started Zip2, a web software company that developed and marketed an Internet city guide for the newspaper publishing industry.
In June 2002, Musk founded 'SpaceX' with the long-term goal of creating a 'true spacefaring civilization'. SpaceX has been in the news since then. It had its share of ups and down. After failing for four times, SpaceX managed to put its landing gear safely, after the company's rocket Falcon 9 landed on a floating drone ship at sea. Post that SpaceX regularly succeeded, be it two communications satellites into orbit, Falcon 9 launches or Mission Mars! (Falcon 9 recently failed to keep the winning momentum as it crashed after launching the satellite; One-off day at the office)
As mentioned at the beginning of the year, I'm expecting ~70% success rate on landings for the year. 2016 is the year of experimentation.

— Elon Musk (@elonmusk) June 17, 2016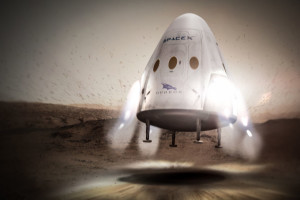 Starting as soon as 2018, Musk's SpaceX plans to fly an unmanned spacecraft to Mars. The unmanned flights would continue about every two years, timed for when Earth and Mars are closest in orbit, and, if everything goes according to plan, build toward the first human mission to Mars with the goal of landing in 2025, Musk has said.
"Essentially what we're saying is we're establishing a cargo route to Mars," he said. "It's a regular cargo route. You can count on it. It's going to happen every 26 months. Like a train leaving the station. And if scientists around the world know that they can count on that, and it's going to be inexpensive, relatively speaking compared to anything in the past, then they will plan accordingly and come up with a lot of great experiments."
Elon Musk has promised to share more details about the company's much-anticipated Mars architecture at this year's International Astronautical Conference, which will be held in Guadalajara, Mexico, from September 26 to 30.
This visionary man dedicates 100 hours a week in multiple sectors. Space, gadgets, Fancy Cars, Jets and works for humanity! He's like a James Bond, Real one though!
Related Read: Elon Musk – Work Ethics, Principles, Attitude, Failure – Pearls of Advice.
Tesla is yet another example of what a man with goals can achieve. Tesla Motors was founded in 2003, with a sole purpose to save fuel and promote the use of electric cars. Tesla Motors manufactures and sells electric cars, electric vehicle powertrain components, and battery products.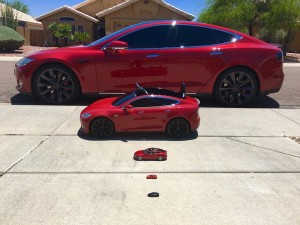 Tesla's Model 3 has been riding high over the world as its orders hit the US $3 billion marks in just one week. Elon Musk when took the covers off from his company's new product, never even dreamed of such high numbers. He stated, "I've actually made a prediction that within 30 years a majority of new cars made in the United States will be electric. And I don't mean hybrid, I mean fully electric."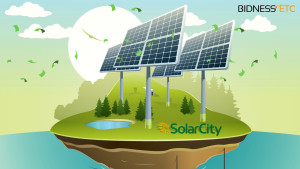 Musk has proposed the acquisition of SolarCity Corp through Tesla, though investors aren't agreed yet, only time will tell. "I have no doubt about this – zero," Musk, a major shareholder of both companies, said on a conference call with analyst. "We should have done it sooner." He further added the combination of SolarCity's solar panels with Tesla's electric vehicles and stationary storage batteries was "what the world needs, the ultimate solution" to a sustainable energy future.
Related Read: Crazy Quotes From The Latest Elon Musk Book!
Apart from these enormous efforts, Musk has set his eyes on the future. Be it Hyperloop– the fastest, new found way to move cargo and passengers immediately, safely, efficiently, and sustainably (which apparently Moscow is adapting soon) or other standout business ventures like Gigafactory; Musk will fulfill his motive and with the current pace it'll happen sooner than later. (Feature Image Source: Twitter profile)
Also Read: Elon Musk: 5 Areas That Will Have the Most Important Effect on Humanity