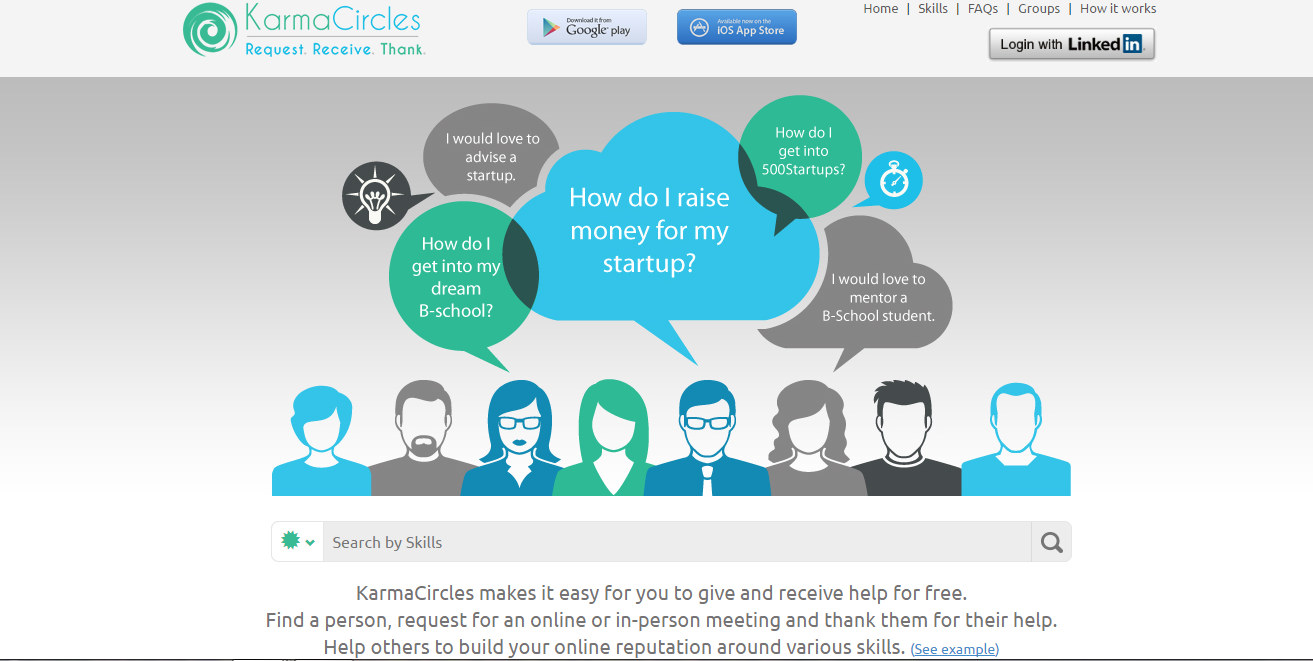 10 September 2016, India :
KarmaCircles has raised an undisclosed amount in seed funding at a valuation of $3 million Seed funding from Angel investors.
Investors who participated in the round include Harinder Takhar, Zain Raj, Dr. Prasad Kaipa, Abaran Deep, Aseem Sood and Mustafa Patni.
Founded in 2015 by Deepak Goel, KarmaCircles is growing with combination of two growth strategies: Enterprise Strategy which includes accelerators, business schools, corporates and the Influencer Strategy which involves recognized personalities.
Deepak Goel, founder at KarmaCircles is a serial entrepreneur, advisor to several startups and a TEDx speaker. Deepak is a seasoned product management and product marketing executive. He was co-founder and Chief Technology Officer of Packback (a Chicago-based startup funded by Mark Cuban & other notable angel investors) where he built their product strategy, online marketing strategy and engineering team.
Goel said, "The core foundation of the platform is built around the vision of networking and thread a long-term community through the benefits gained by the mentees and the enhanced reputation of the mentor. Further, we are introducing a white label solution under the enterprise segment. This will be targeted towards accelerators, business schools, and corporate to engage with a closed gated community."
The website for KarmaCircles was launched in January 2015 and the Android app was launched in Dec 2015. The iOS app was launched in May 2016.

Also read-
Comments
comments