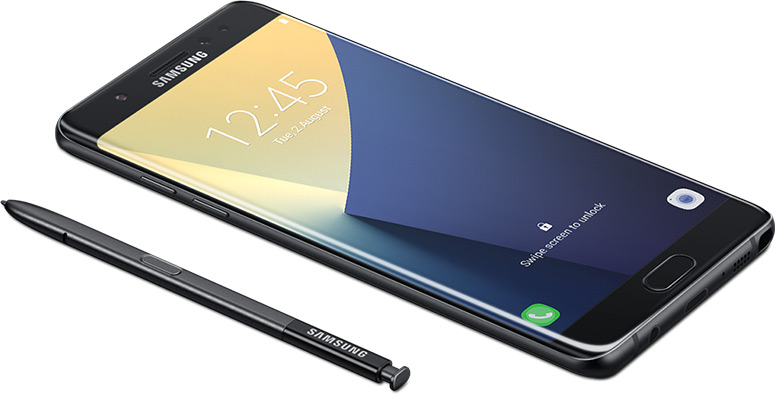 10 September 2016, India :
Airline passengers will be banned from using or charging their Samsung Galaxy Note 7 phablets on planes, and will not be allowed to keep the devices in their check-in baggages.
The move follows a global recall of the device by Samsung following complaints that its batteries can catch fire.
The ministry has advised airlines and travellers not to turn on or charge the smartphone during flights. Passengers can carry them in their hand baggage in switched-off mode.
"This has been done in light of several incidents globally, involving the battery of Samsung Galaxy Note 7. Passengers have also been advised not to stow them in their checked-in baggage," the ministry said, a day after US regulator Federal Aviation Administration (FAA) issued a similar warning.
"In light of recent incidents and concerns raised by Samsung about its Galaxy Note 7 devices, the Federal Aviation Administration strongly advises passengers not to turn on or charge these devices on board aircraft and not to stow them in any checked baggage," the FAA said on Thursday.
"We are aware of the Directorate General of Civil Aviation (DGCA) notice. Consumer safety and peace of mind are our top priority. Galaxy Note7 sales have not started in India, and we have delayed sales to alleviate any safety concerns. We plan to expedite new shipments of Galaxy Note7 soon to reduce any inconvenience for our customers," a Samsung India spokesperson said.
Samsung was caught foot in mouth when multiple reports of the Note 7 exploding started emerging. In its own internal investigation, the company found as many as 35 cases of exploding Note 7 phones, something that has been attributed to faulty batteries. The company, thereafter, issued a global recall of the Note 7 and announced that it will give buyers who had already purchased the device (in the US, for instance) a replacement over the coming weeks.
Also read-