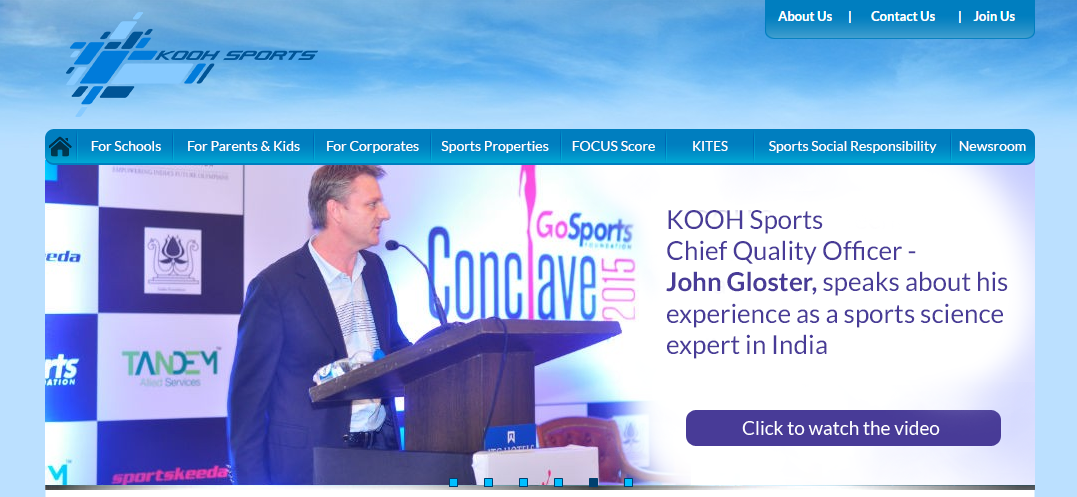 10 October 2016, India :
Indian health and fitness company KOOH Sports, which uses sports as a primary vehicle for transformation at the grass root level has recently closed a fresh follow-on round of $2.2 million.
KOOH Sports is a new age Sports Education, Training & Technology Company set up with a passion to get kids of today to embrace sport and more importantly a healthier life style. KOOH Sports aims to be present throughout the journey of a kid from early stage movement to being active for life and for a persistent few even turning professional at a sport of their choice. "Early stage movement to active for life" or "early stage movement to podium" is the central theme to what KOOH Sports has to offer.
Announcing the fund raise, Chirag Patel, CEO, KOOH Sports, said "As we are scaling up, we need to offer better set of holistic sports education services and sports training solutions that underpins the KOOH Sports platform. Specifically for the India platform we now need two things. First, to have greater access to highly skilled and elite level sports coaches and technical staff. Whilst we already have a number of elite coaches in India both homegrown and international, we feel that in some sports particularly like swimming, football and tennis we need greater access to international staff so that we can start offering more services like high performance learning centres. Second, is to gain greater access to world-class facilities and programmes in developed markets like UK, Australia and Dubai in a way that is cost effective from an Indian market perspective. We are currently evaluating to buy one or more assets from a carefully curated list of assets in geographies like UK, Australia and Middle East and are also pursing international partnerships particularly in UK and Australia. Armed with new funding our ability to execute and quickly reinforce the India platform becomes that much easier."
Existing investors such as HDFC, Faering Capital, Elevate Sports and the company's Founders have participated in this round. The fresh funds will be used to pursue international markets expansion, taking new product innovations to market and also to enhance working capital to meet high growth needs. Source- BW Online Bureau
Also read-