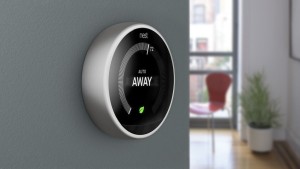 11 May 2016, USA :
Nest is making life much. much easier. In a move to build out its smart home presence, the company is opening up its Thread network, Nest's smart home network that connects various Internet-of-Things gadgets together. By making Thread available for open source, it gives manufacturers the option of using the networking technology rather than creating their own.
Greg Hu, head of Nest Platform said, "Thread makes it possible for devices to simply, securely and reliably connect to each other and to the cloud."
"And because Thread is an IPv6 networking protocol built on open standards, millions of existing 802.15.4 wireless devices on the market can be easily updated to run Thread.
"OpenThread will significantly accelerate the deployment of Thread in these devices, establishing Thread as one of the key networking technology standards for connected products in the home."
The company says that wireless devices that are already available can be updated to Thread, as long as they already support 802.15.4 wireless standards. ARM, Atmel, Dialog Semiconductor, Qualcomm Technologies, and Texas Instruments are contributing to OpenThread in addition to Nest, and it can run on radios and development kits from NXP Semiconductors and Silicon Labs.