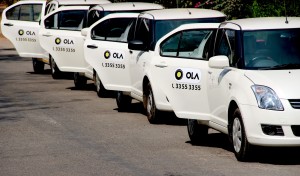 11 July 2016, India :
Karnataka Government has served a notice to Ola on asking why its licence should not be cancelled under a new law for on-demand transportation companies.
Just a month back Ola received a permit under the Karnataka On-demand Transportation Technology Aggregators Rules 2016 and now the state transport department has issued a show cause notice to the company over complaints of charging customers over the prescribed fares under 'peak hour charges' and operating shuttle services.
As per the reports, Ola hasn't been following the rules set by Karnataka Govt. and are charging beyond the fixed fare structure. The transport department said that Ola's actions violate sections 9(1) (2) (3) and section 7(d), which deal with the fare mechanism, of the new rules. It sent the notice as per section 11 of the new rules.
The department also termed as illegal the Ola Shuttle service, where the company runs vehicles that can carry up to 12 passengers. Ola operates its shuttle service in Pune, Bengaluru, Delhi-NCR and Kolkata.
The new rules state that cab aggregators must maintain a fleet of at least 100 taxis either through ownership or through an agreement with individual taxi permit holders. They should also ensure facilities to monitor the movement of taxis with the help of GPS and GPRS along with a control room facility. Also, all taxis must have display boards with vehicle permits and the driver's details such as photograph, name, driving licence and ID card issued by the police.
Ola's rival Uber couldn't obtain the license as it had difference of opinion and did not come to the terms with State Govt. Just a week back, a war of words erupted between Ola and arch-rivals Uber. The spat went ugly and the matter was shited to court as Ola COO Pranay Jivrajka accused Uber of being intruder and not following the laws.
Also Read-
Lyft Launches 'Premier' to Take On Uber Black