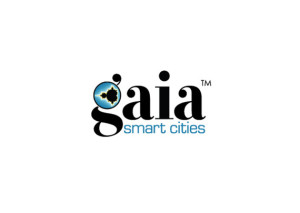 12 June 2016, India :
Internet devices firm Gaia Smart Cities has acquired Internet of Things business of communications service provider netCORE in a an equity deal.
Gaia Smart Cities was founded by Sumit D Chowdhury and Bipin Pradeep Kumar last year. The company provides internet of things solution like remote access to water meter, gas meter, asset tracking. Recently, it also worked with Delhi government on water meter project providing water bill reading on mobile phones.
"We have finalised deal to acquire IoT business of Netcore in an equity deal. Gaia will get ownership of netCORE's IoT business and netCORE will invest in Gaia," Gaia Smart Cities Founder & CEO Sumit D Chowdhury told PTI.
Established in 1998 by Mr. Rajesh Jain, netCORE services a strong base of 3,500+ enterprises including some of the marquee names like ICICI Bank, Future Group, Hindustan Unilever, Colgate, Tata Sky & many others.
netCORE is head quartered in Mumbai, India and has an employee base of 400+ spread across 7 strategic locations.
Chowdhury further added, "The total customer base of Gaia now reaches 32. The IoT division of netCORE including Amul, Paras, Parag Dairies, ACC Cement and many others across various segment. We have separate set of clients with whom we are involved in providing consultancy and software development for remote access of their devices."

SOURCE- ET/ Pic- gaiasmartcities.com
Comments
comments