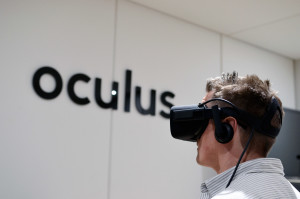 12 July 2016, USA :
It's taken Oculus a few months to sort through its production shortage of Rift headsets but at long last all pre-orders have now shipped out, the company announced today. Furthermore, Oculus promises that all new orders will ship in two to four business days.
"We want to apologize for the delays in getting Rifts to doorsteps. We appreciate that without your support, VR wouldn't be where it is today. Thank you for your patience over the past few months," stated Oculus in a blog post.
Oculus first began taking pre-orders for its $599 VR headset back in early January. At the time, it was telling customers the Rift would ship on March 28. Despite the higher-than-expected price tag, Oculus quickly sold out of its first batch of Rift headsts and had to push back the estimated ship date for new orders.
The next big milestone for Oculus is Touch, its motion control system. "We're on track to launch Touch and introduce true hand presence along with an amazing lineup of games and experiences later this year," says the post — as expected, more details will emerge at Oculus Connect in October. That means Touch will probably ship after PlayStation VR's release on October 13th, but could still be available in time for the holiday season.
Oculus also said it's ramping up inventory for retail store locations that sell the Rift in the U.S., both online and brick-and-mortar. Sometime this month you'll be able to find Rift headsets at select Microsoft Stores. And if you're interested in trying out a unit to see what all the fuss is about, Oculus is expanding its demo space at Best Buy to more than 500 U.S. store locations this fall.
Also Read-
Virtual Reality : The Next Big Thing?


Oculus Founder Palmer Luckey Hand-delivers First Rift VR Headset To Customer