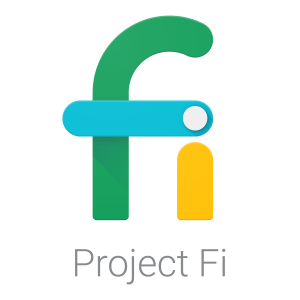 12 July 2016, USA :
Google Fi is increasing its data speeds internationally to bolster the experience for the new mobile phone service's customers who travel outside the U.S. Google's experimental wireless service, already works for US users traveling abroad, without requiring them to pay more for international plans.
The move is a small step from a service that attracted widespread attention some 15 months ago but still has limited usage. Project Fi, which stands out for a simple pricing structure ($20 a month for unlimited talk/text plus $10 per gigabyte of data), has been held back by the limited number of phones that work with the service.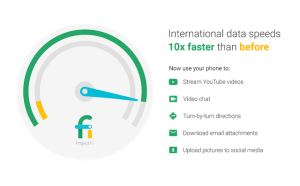 Google said only 20 percent of Americans use cellular connections when they travel abroad because the service is so slow, according to a survey the company conducted in June. With Fi's update, international data speeds will be 10 to 20 times faster, the company said.
To strengthen its coverage, Google added has added the international carrier Three to its Fi network. Three covers the United Kingdom, along with Austria, Denmark, Hong Kong, Ireland, Italy, and Sweden. This should give Fi speeds "10-20X faster than before," claims Google.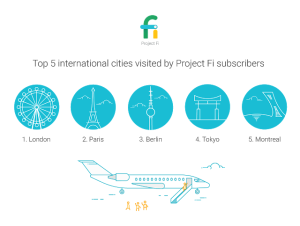 Right now, Fi works only with a small number of phones designed by Google, including the Nexus 5X and 6P. Sorry, iPhone users, you're out of luck. To try to entice more customers, Google said it will be shaving $150 off the Nexus 6P for the next week when they buy and activate Fi. Images – Google Blog
Also Read – Google to Educate 2 Million Mobile Developers in India