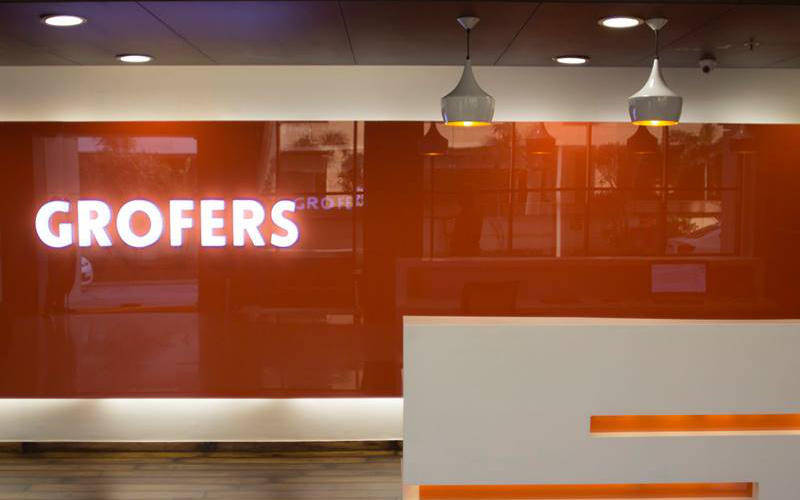 Grofers has been in the news for quite sometime recently. It started with the beginning of the year, where Grofers had to size down operations from 26 cities to 17 cities and also laid off 10% of its team due to change in growth trajectory.
The week started with Grofers getting into legal trouble after it revoked 67 offer letters in June. Students from various top institutions such as NIT Karnataka, BITS Pilani and Goa campus among others were promised job at Gurgaon based grocery start-up 'Grofers' were shattered after the company revoked their offer letters citing market conditions and changes which is impacting their business, as informed HR Head of Grofers in an e-mail to the students.
However, this did not end here. Grofers received legal notice from several students, those who were revoked from joining the company. In an e-mail which was sent to students on revoking their job offers, Grofers had also promised that they would share their resume with the headhunters & consultants with whom they are in regular contact. However, the students were not pleased as they are expecting job from the company itself and that Grofers is failing to live up students expectations by not taking any measures to manage the situation.
"I had already booked an apartment in Gurugram and had even paid the deposit. I felt completely cheated because just a week ago, I and seven others from my college had communicated with Grofers about the joining details and nowhere did they mention that they'd be revoking the offer," said Bipasha Sen to BusinessLine, who graduated recently from Motilal Nehru National Institute of Technology, Allahabad.
According to reports in a blog by MyAdvo, Vasundhara Shankar, Legal Head at MyAdvo said, ""It is refreshing to see that students are willing to take action against big companies and that services like MyAdvo exist to help people understand their legal rights and take legal action, which otherwise is an impossible task for an individual in the current scenario."
Grofers responded to the Legal Notice by stating, ""It is commonplace for candidates to be issued letters of intent, which by their nature are legally not binding on either party. While your client may have been shortlisted by the company as a part of the recruitment process followed by it, until acceptance of the offer by execution of the Company's 'Appointment Letter', there exists no employer-employee or other contractual relationship between your client and the Company. As such, either your client or the company may have chosen not to proceed with the offer made until the contractual relationship was made."
Grofers had further informed students to withdraw the legal notice within 14 days.
In an interview with Economic Times on July 2016, CEO of Grofers, Albinder Dhindsa stated that the company had to lay off 200 employees citing the increase of technology and drop in number of orders they were received.
"Our delivery capacity is the same as in November but with one third the number of people… When a technology leap happens, it makes a huge bunch of people redundant very quickly. That happened to us in order processing," said Dhindsa, in an interview with ET.
In an ET report (dated July 13), Dhindsa pointed out that Grofers' average order size has increased to above Rs 1,000 from about Rs 600 six months ago and was expecting 20000-30000. But a FE statement (dated 21st July) mentions that Grofers currently clocks 20,000 orders per day at an average ticket size of Rs. 750  and the business is reporting revenues of Rs 16 lakh a day. What is interesting here is that first both the statements are contradicting to some extent and second the FE numbers don't add up to Rs. 16 lakhs, if 20,000 x 750 is the actual case scenario.
The year 2016 not only saw layoff's from small scale start-ups, but also from big billion companies like Flipkart, Snapdeal among others. The news of Flipkart revoking job offers surfaced on news for a while, after till the company was threatened to be blacklisted by various top institutions.
Image: NDTV