12 November 2016, USA :
It was quite an eventful day as many people died, resurrected by Facebook!
Don't believe me? Facebook actually posted 'In memory of' kind of post to everyone- It usually greets us, Saying Good morning and stuff like that, but People (In USA) when searched for anyone's name, A post appeared like the below image.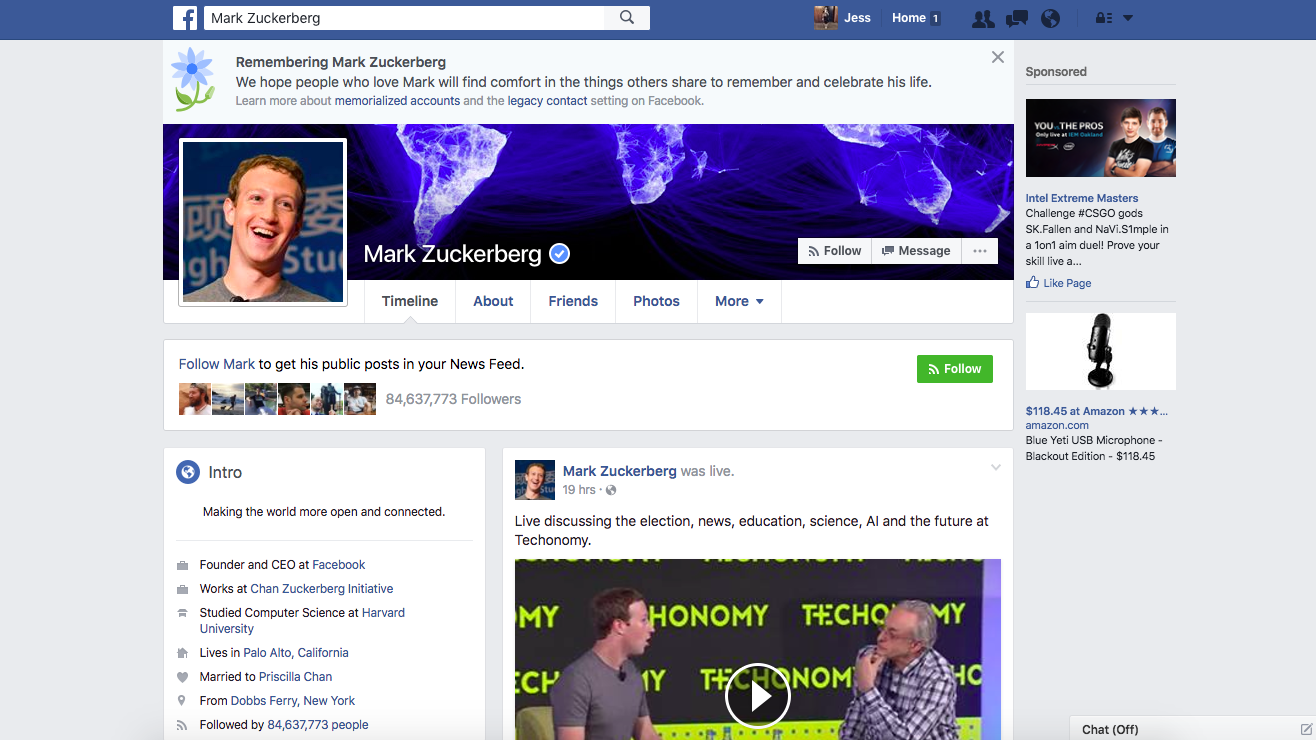 Users on Twitter and elsewhere are reporting an interesting new glitch: Facebook thinks everyone has died, and is displaying the memorialized version of people's profiles. A banner at the top of profiles shows a message that reads "We hope people who love [name] will find comfort in the things others share to remember and celebrate [his/her] life."
Irony. pic.twitter.com/VF4SN04GyW

— Jon Passantino (@passantino) November 11, 2016
Did we all collectively die today or… pic.twitter.com/GrnKGftNrc

— Taylor Lorenz (@TaylorLorenz) November 11, 2016
shoutout to Facebook for telling me I'm dead!!!!! pic.twitter.com/Zoe3Hsn3HY

— Ella Rodham Dawson (@brosandprose) November 11, 2016
Later, Facebook offered the following statement: For a brief period today, a message meant for memorialized profiles was mistakenly posted to other accounts. This was a terrible error that we have now fixed. We are very sorry that this happened and we worked as quickly as possible to fix it. Source- Engadget
Also read-