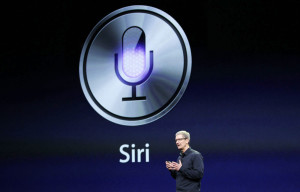 13 May 2016, USA :
Apple is continuously losing employees from its original Siri team. After a few key departures in recent weeks, there is hardly anybody from the original team left. Darren Haas, one of the last members of the original Siri team, has also left the iPhone maker for General Electric, said The Information on Wednesday.
There's no official confirmation yet (both employees still list themselves as Apple employees on LinkedIn), so take this with a grain of salt. We've reached out to Apple to confirm the move. If true, though, it's not exactly heartening news for the team at 1 Infinite Loop. While this is unlikely to be a fatal blow when many people are still working on Siri, it's a symbolic loss for a company that was one of the first to embrace intelligent voice commands in the mobile world.
Both Haas and D'Angelo were key acqui-hires that came on board through Apple's purchase of Siri in 2010. The tech developed by the company debuted on the iPhone 4s and is now integrated into all current iOS devices, serving functions from creating calendar entries to answering basic user inquiries.
However, Siri was meant to do much more than its current feature set as developed under Apple. Prior to the acquisition, Siri integrated with a number of e-commerce providers, ranging from movie tickets to food orders.
Comments
comments