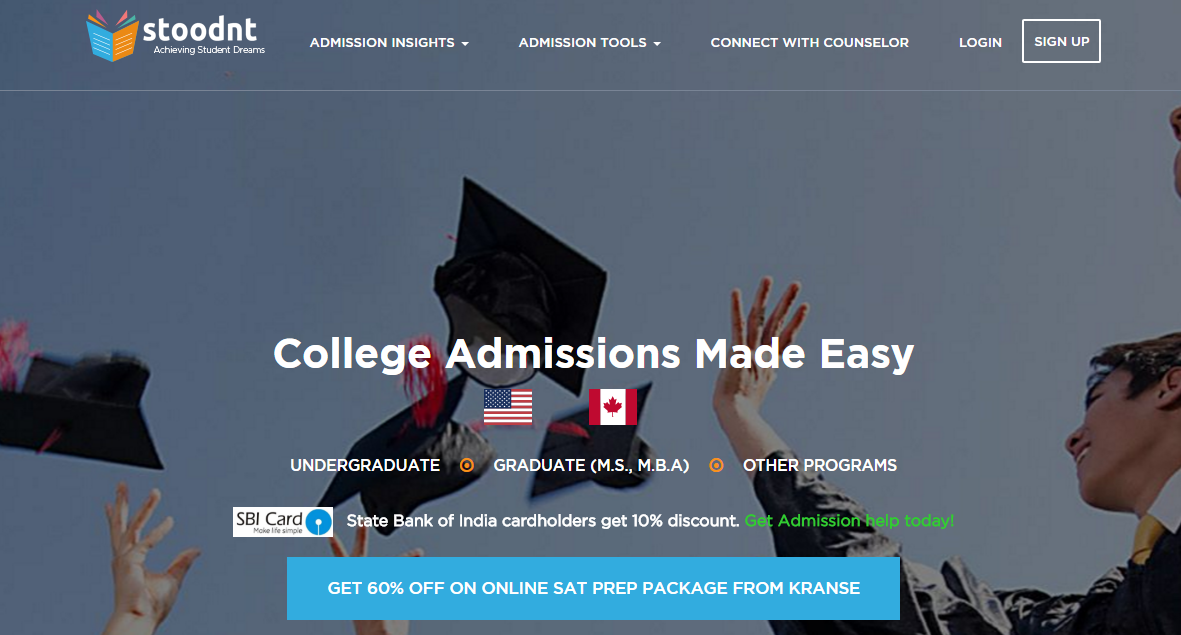 13 September 2016, India :
Palo Alto-based education start-up Stoodnt has raised an undisclosed amount in funding from Rajan Anandan, Vice-President, Google, South-East Asia and India.
Stoodnt is a global online platform, focusing on helping millions of students fulfil their aspiration of studying abroad. It makes the admission process objective, convenient and productive. It has a rigorous process for on boarding and training college admission counsellors, and tools built in to monitor service quality.
Launched in 2016 by Harvard Business School Alumni, Ajay Singh and Yuri Punj, and software entrepreneur Sena Palanisami, Stoodnt recently started operations in India, its first international market. The company recently appointed Ramdas Sunder, another Alumni of Harvard Business School, with more than 20 years' of experience in engineering, consulting and management roles with companies such as Pitney Bowes, Freescale Semiconductor and McKinsey Consulting, as Managing Director of India and South Asia.
"The college admission market is highly fragmented, low-tech and fraught with fraud, biased advice and quality issues in international markets. The focus of our platform is to provide insights, online help and college admission expert guidance by leveraging data, technology and people. We provide solutions that make life easier for students and parents during the college admission process, and helps them make the best decision and get the best outcome. We are delighted to have someone like Rajan be associated with this opportunity to make a difference in the future of millions of aspiring students," said co-founder Ajay Singh.
Anandan has emerged as the most prolific angel investor in India. He primarily invests in early-stage technology companies in sectors like the internet, mobile and software.
The funds will be used to enhance the user experience, for product development and to expand the user and brand base.
Also read-
Comments
comments