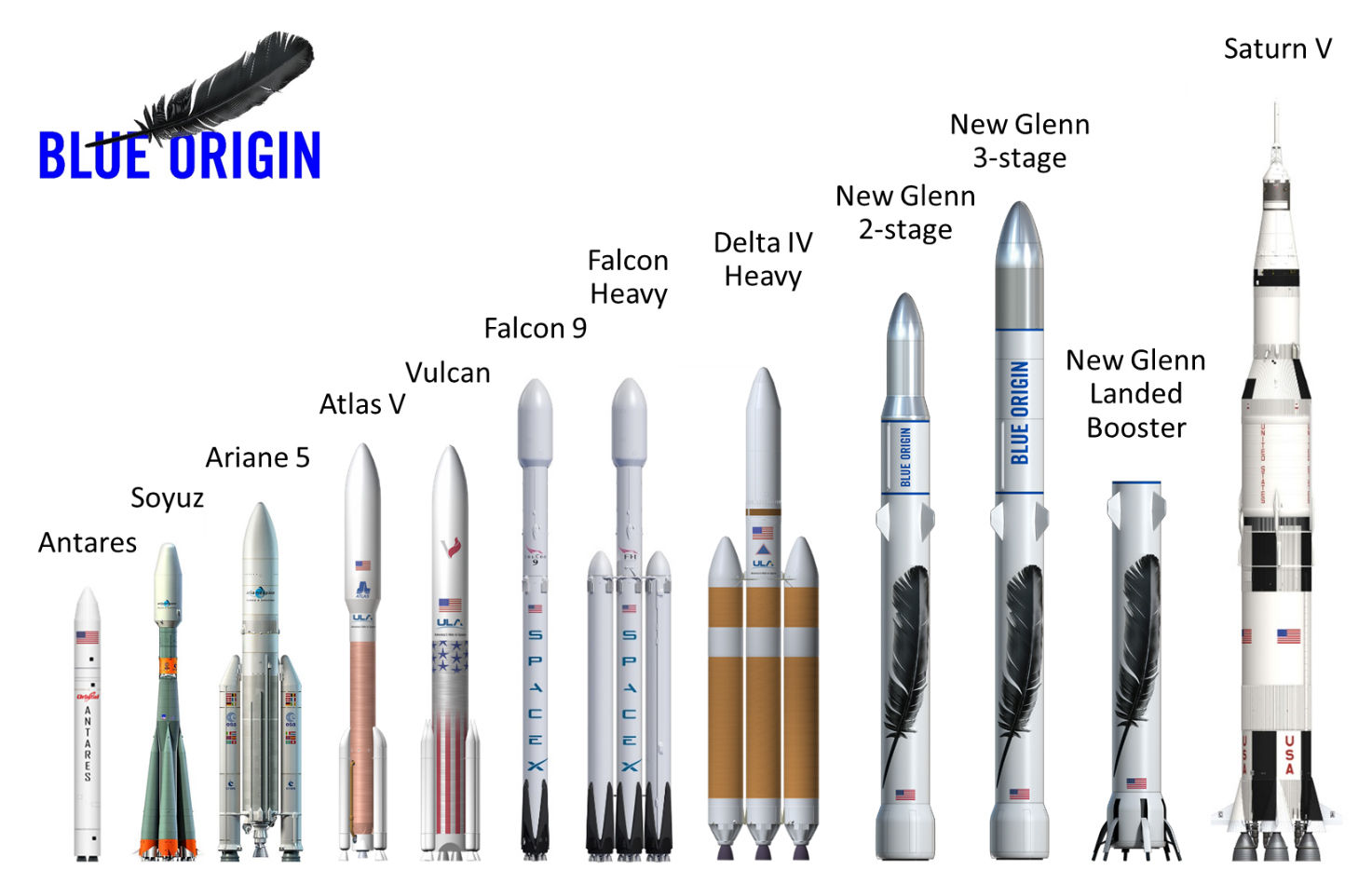 13 September 2016, USA :
Jeff Bezos' Blue Origin is bringing a whole new meaning to the term 'travel around the world' with their future orbital rocket – New Glenn. After their successful launches and landing of New Shepard, New Glenn will follow the same industry trend of re-usability.
The rocket is named the New Glenn, after John Glenn — the first US astronaut to orbit the Earth. And if the animations of the New Glenn are to be believed, the rocket is going to be a behemoth, bigger than both SpaceX's future Falcon Heavy rocket and the United Launch Alliance's Delta IV Heavy.
A two-stage version of the New Glenn booster will stand 270 feet tall, have a diameter of 23 feet and will generate 3.85 million pounds of thrust at liftoff using seven company-developed BE-4 engines burning liquefied natural gas and liquid oxygen. The second stage will be powered by a single BE-4 optimized for use in vacuum.
A three-stage variant will stand 313 feet tall, using a single BE-4 for the second stage and a single hydrogen-powered BE-3 engine in its third stage. The BE-3 already is in use with Blue Origin's sub-orbital New Shepard rocket, designed to carry tourists, researchers and small payloads to the edge of space and back from a launch site in Texas.
Blue Origin's next step…meet New Glenn #NewGlenn #GradatimFerociter pic.twitter.com/p4gICKZRfi

— Jeff Bezos (@JeffBezos) September 12, 2016
If it flies by the end of the decade as intended, the largest version of the proposed booster could vault Blue Origin, based in Kent, Wash., into head-to-head commercial rivalry with Space Exploration Technologies Corp., or SpaceX, founded and run by another billionaire entrepreneur, Elon Musk WSJ reports.
Blue Origin also released the name of another upcoming rocket series, New Armstrong, although no details on that have yet come out.
Also read-