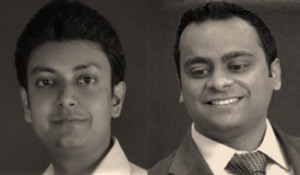 14 July 2016, India :
Transweb Educational Services Pvt. Ltd has raised its Series A round of funding from 500 Startups, a Silicon Valley-based startup accelerator and early-stage VC fund house. It is Delhi-based educational-technology firm.
The transaction was routed through 500 Startups IV LP, a $200 million seed fund managed by 500 Startups Management Co. LLC.
500 Startups was founded by former PayPal executive Dave McClure in 2010. Its network includes about 750 startups, 200 mentors and 1,000 entrepreneurs globally. The fund typically invests up to $250,000 in a company during the first leg.
Transweb, which provides online tutorial services, has raised $120,000 from the US-based firm on a fully diluted basis through a preferential allotment., according to VCCEdge, the data research platform of VCCircle, based on filings with the Registrar of Companies (ROC).
Image and Source- techcircle.vccircle.com
Also read- 
Yatra Merges with NASDAQ; Deal Valued at $218mn
Sharad Sharma Raises Rs 25Lakh for Fish farming Startup IntensAquatica